Featured Editorials Home Slider
Jaguars Preview With Sports Journalist Sarah Pilla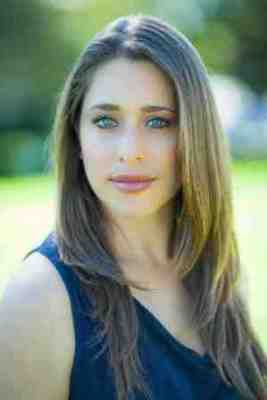 Sarah Pilla is a freelance sports journalist and host of the NFL based show "Jaguars Pregame Tailgate" on Spreecast.com.  She's been involved with ION Networks "Race Across America" and has done production work for the NFL Network, Fox-Sports.net and Fox radio.  You can follow her (@SarahPilla or About.me/sarahpilla).  Sarah offered up some insight on this week's Jets opponent, the Jacksonville Jaguars:
JN:  Quarterback Blaine Gabbert was the 10th overall pick in 2011 but has struggled during his first two seasons.  With the Jaguars currently at 2-10 and likely to have a high draft pick, do you see them drafting a new quarterback?
SP:  Yeah, they will have a high draft pick and I do think that they should draft a new quarterback in my opinion, you know Geno Smith will be available as well as Matt Barkley, unfortunately the Chiefs are also probably in this hunt for a quarterback as well.  It's just unfortunate that the Jaguars really lost out with Gabbert because I felt he did have a lot of promise after his career in college.  I definitely see this team going out and drafting a new quarterback, they got a new coach, a new owner and I think after this season you're going to see a big overhaul and it is going start with getting a new guy as the quarterback.
JN:  Jacksonville was interested in acquiring current Jets quarterback Tim Tebow, a popular player in the area, when he was available for trade.  Given the Jets current quarterback situation would the Jaguars be open to bringing Tebow in either via trade or if he is released this offseason?
SP:  I don't think that Jacksonville will be interested in getting him, they need a long-term solution, they need a guy who's going to really be the future of this franchise.  I just don't see Tebow as that guy, the Jets don't want him, the Broncos got rid of him as well and I'm not quite sure what Jacksonville would have been thinking if they had gotten him.  The argument that he's going to fill seats in the stands is not really valid, the Jaguars aren't really having that issue this season as they have come close to having sellouts.  I think that they would actually prefer to keep Gabbert and (Chad) Henne as opposed to taking on Tebow.
JN:  It is head coach Mike Mularkey's first year with the Jaguars, could you give us an evaluation of the job he's done and will he return next year?
SP:  I don't know for sure if he'll be returning next season, I know that the NFL does not really like to have one and done coaches but Mularkey has experience coaching but he doesn't have much experience as a head coach and his a record speaks for itself.  In Buffalo he ended up 16 and 18 after two seasons, leaving abruptly, this season their (Jaguars) record stands at 2 and 10.  Mularkey is probably better suited to coach somewhere else not as a head coach, he did have a lot of success as the offensive coordinator for the Falcons.  I don't think that this job is quite for him and at the end of this season this whole franchise is going to be under a big makeover and Mularkey will find himself outside of this franchise.
JN:  Running back Maurice Jones-Drew (MJD) held-out thought all of training camp looking for a new contract but finally reported before the season started.  He has been battling injuries and will likely miss the upcoming game against the Jets.  In your opinion is MDJ going to be traded or released after this season?
SP:  I don't think he's going to be released or traded, he's going to have one year left on his contract next season.  He wanted to holdout to try and renegotiate the final two years of his contract, however that didn't happen.  What will be best for him is to just get healthy and it doesn't look like he'll be returning for the Jets this Sunday, however he needs to get healthy, have a real breakthrough season next year, and that way he can set himself up to be in the best possible situation.
JN:  Shahid Khan bought the Jaguars from former owner Wayne Weaver earlier this year.  Can you give us you impressions of Khan as an owner and will he keep the team in Jacksonville?
SP:  I really do like Shahid Khan, came to America with 500 dollars in his pocket, and now is a billionaire, he is definitely very successful as a businessman.  I feel that it (Jaguars) is in the right hands as far as ownership goes and there is going to be a lot of changes in the off-season.  The first step is getting rid of the GM (general manager) Gene Smith it's going to trickle down to Mularkey and Gabbert.
I think Shahid Khan is committed to this city of Jacksonville and will turn this franchise around, it is not going to be overnight, but he is a very much committed to the long-term and not having a knee-jerk reaction to changing things.  He will have to make changes this offseason but I think he's the right guy at least for ownership.
JN:  Jaguars have some good receivers Cecil Shorts and 2012 (5th overall pick) wide receiver Justin Blackmon, can you give us your opinion on the Jaguars receiving core?
SP:  I really like the young tandem of Cecil Shorts and Justin Blackmon as of late we've actually seen the two of them break out in a way that we haven't seen since Jimmy Smith and Keenan McCardell.  I think that these two could really get a lot of production, unfortunately if they had a more competent quarterback, I think you would see their numbers be better than what they are now.  As a whole this receiving core has had problems with drop passes and misreading routes but I have definitely seen a lot of improvement.  If they really want to try and build this franchise they will want to use Blackmon and Shorts and I have faith that those two will be here in the future.
JN:  It is time to put you on the spot.  Who will win this weeks game and what will be the score?
SP:  It's going to be close and low scoring game but the Jaguars are last in almost all important statistical categories:
Final Score:  Jets 16 – Jaguars 13.
Videos
New York Jets OTA Presser Takeaways, Aaron Rodgers' Impact and Summer Delusion