Report: Jets Interested in Braylon Edwards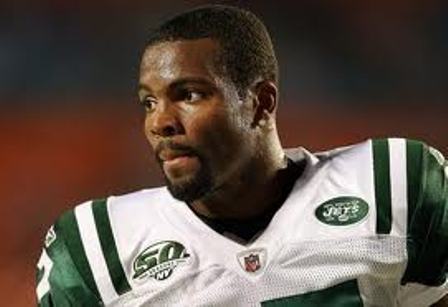 The Jets are reportedly interested in recently waived wide receiver Braylon Edwards.
The receiving corps, stretched for talent since Santonio Holmes went down with a Lisfranc injury early in the year, is even thinner now. Jeremy Kerley has had nagging injuries, although seems to be healthy for the moment. Chaz Schilens is still healthy. That's about it. Clyde Gates is still recovering from a concussion, and against Jacksonville this past Sunday, rookie Stephen Hill badly sprained his knee and is out indefinitely.
The Seahawks released Edwards the day after he made controversial remarks on Twitter about…you guessed it…the Jets and embattled quarterback Mark Sanchez. Edwards was supportive of Sanchez and critical of Jets coaching and management. Edwards tried to walk back his remarks, saying they were an emotional outburst in support of his friend and he has no ill will toward anyone in the Jets organization.
Edwards has battled a knee injury for most of the two seasons he's been away from New York, limiting his playing time and production. Still, with the way the Jets have been losing receivers, they might be willing to take a gamble on him, even with his injuries and no matter what he tweeted.
Jets fans, particularly on Twitter (and including me), have been supportive of a Jets/Edwards reunion. They've embraced the idea of his return and have been nostalgic and about him, a guy who was part of the 2009 and 2010 Jets teams that made playoff runs. Many fans believe it was Edwards the Jets should have signed long term instead of Holmes. He was a receiver who Sanchez had some chemistry with (a rare occurrence for anyone and Sanchez these days). And Edwards is still a good fit for the Jets: a veteran receiver, supportive of Sanchez, who a guy like Stephen Hill could learn from. It's risky, but could be rewarding.
On Sunday, Edwards was on Twitter again, mentioning that there were some great games going on and that he'd love to be helping some team win games.
Could that team be the Jets? "Sources" say it's a possibility. Take it with a grain of salt, but this could be an easy fix to a mistake that shouldn't have been made in the first place.
Videos
NY Jets Phase 3 OTAs, Expectations and a Minor Calf Tweak with Greg Renoff