Edwards Ex-Coach Says Receiver Has Likely Season Ending Injury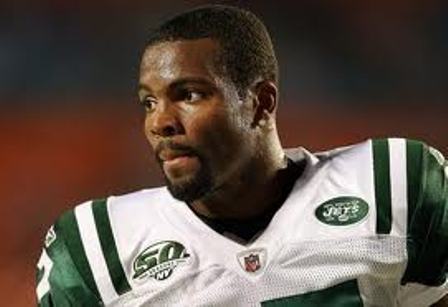 The Jets acquisition of wide receiver Braylon Edwards off waivers from the Seattle Seahawks is already creating some controversy.
According to sources Seahawks coach Pete Carroll said Edwards was released because of an injury which would affect the rest of his season:
The Seahawks let Braylon Edwards go because they believed he had a hamstring injury that could keep him out for the remainder of the season, Pete Carroll told reporters in Seattle today.

"We thought he had a three-week injury or so," Carroll said. "It would be a while for him to get back and we weren't sure if he would make it back."
Source: Newark Star-Ledger / Conor Orr
Edwards played 28 games for the Jets during the 2009/10 seasons with 88 receptions, 1,445 yards and 11 touchdowns.  Since leaving injuries have plague he's production resulting in 23 catches for 255 yards and one touchdown during 19 games with the San Francisco 49ers and Seattle Seahawks.  He was also forced to backtrack from some unflattering remarks made over twitter about the Jets organization in regards to their handling of quarterback Mark Sanchez before the team picked him up.
The injury status of Edwards should become clearer today (Thursday) as the team returns to practice in preparation for their Monday night matchup against the Tennessee Titians but it is a questionable decision to bring Edwards here if he is indeed unable to contribute right away with the Jets dealing with an injury depleted receiving core.
This move may have had as much to do with providing a friendly face/supporter for embattled quarterback Mark Sanchez then actual production at this point, we'll just have to wait and see what Edwards can provide on the field the rest of the season.
Videos
Aaron Rodgers Injury Fallout & Jets/Bills Recap