Featured Editorials Home Slider
New York Jets At Tennessee Titans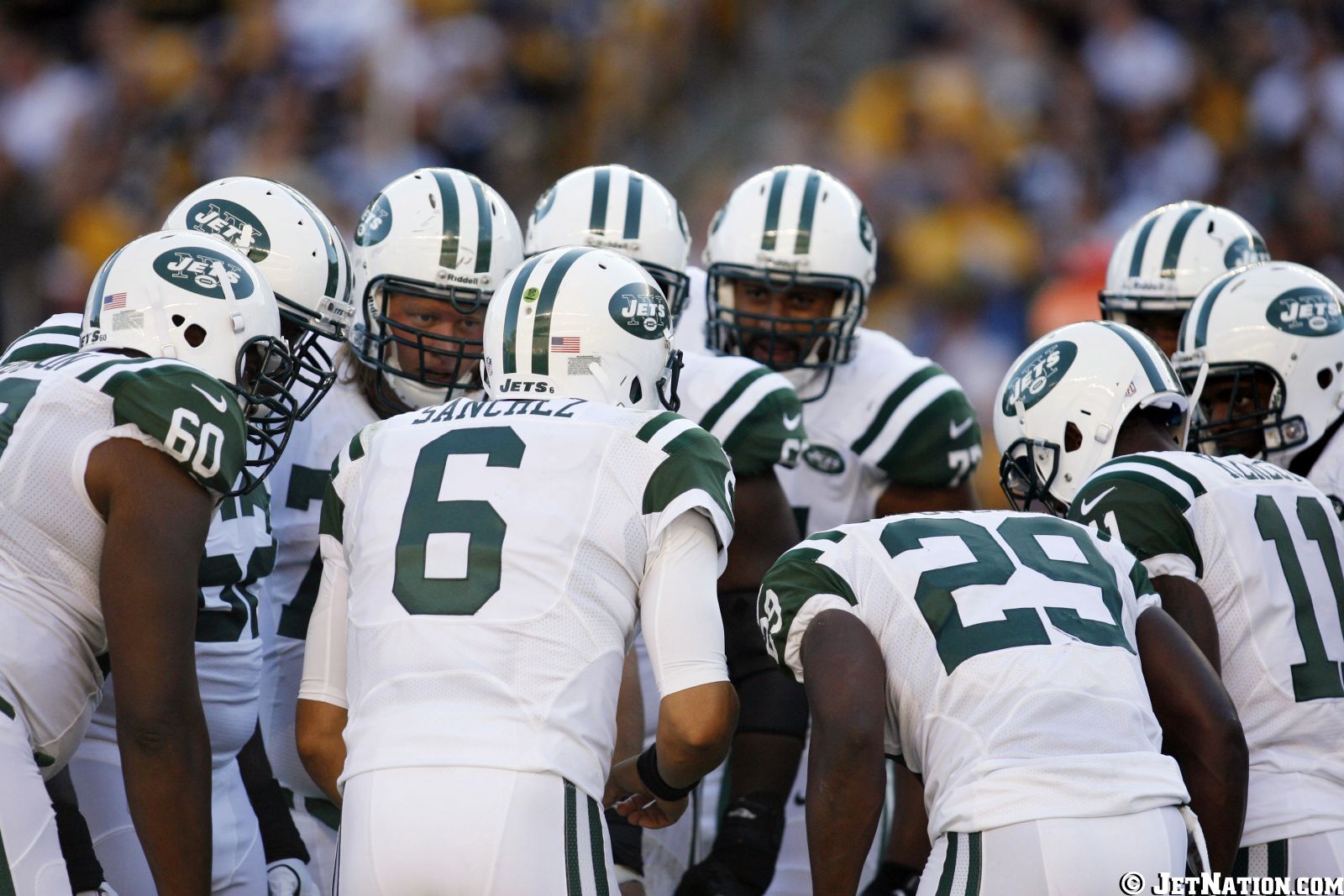 Franchise Head to Head Record: Tennesse leads 21-17 (including Houston Oilers)
The Jets are coming off another hard fought victory against a below average team.  To say the offense has struggled is a drastic understatement.  The Jets faced the 31st ranked defense in the league last week and sputtered quite often.  This week the Jets go in to face a gritty Tennessee Titans team coming off three losses, including one to the Jaguars who the Jets beat this past weekend.  However, they beat two teams that the Jets have lost to in Pittsburgh and Miami.  This, as all of the final games is a must-win if the Jets want to stay in the mix for the playoffs.  Going to Tennessee is a tough trip and if the Jets offense continues to struggle and Tennessee could manage to score a few touchdowns, the Jets may be outside looking in after Monday night.  In recent history, the Jets have struggled or embarrassed themselves on national television, and hope that this ends this Monday.
OFFENSE
Jake Locker is back and finally healthy for the Titans.  In the 8 games he's started he's completing nearly 58% of his passes, and has thrown for 9 touchdowns and 9 interceptions.  He has a big arm, but has yet to put it all together and become the franchise quarterback that the Titans were hoping when they drafted him.  The team is only 2-6 when he's started.
Chris Johnson is their feature RB.  Johnson has 1037 yards rushing this year on 223 carries.  He hass scored 4 touchdowns, and also caught 33 passes for 210 yards.  He's having a nice bounce back year for the Titans.  Darius Reynaud and Jamie Harper have the second most carries on the team with 13 each.  It's the "Chris Johnson Show" when it comes to the Titans running game and the Jets will have to continue their excellent run stopping defense of the past two weeks.  With Bryan Thomas, a good run stopping LB, doubtful for the game Monday night, the Jets need a young linebacker like Demario Davis to fill in and step up in his place.
At WR, the Titans have the oft-troubled Kenny Britt, Nate Washington, Kendall Wright, and Damian Williams, all with over 27 catches a piece.  Wright is their number 1 targeted receiver with 59 catches for 555 yards and 4 touchdowns.  He's a deep threat but also has the speed to make plays after the catch that make him dangerous to any opponent.  Britt is averaging 13 yards per catch, for a total of 520 yards this year.  Washington has 39 receptions and 4 touchdowns while Williams (questionable with hamstring) has 27 catches and has yet to score a touchdown.  Either way, the Titans have play makers at this position and with the Jets lack of depth at defensive back, Rex Ryan will have to formulate a great defensive plan to shut all four of these guys down.  One thing in the Jets favor is that Jared Cook, Locker's favorite TE target is out on injured reserve with a shoulder injury.  Taylor Thompson (3 rec., 19 yards) will take his place.
Jets Defense vs. Titans Offense ADVANTAGE: EVEN
DEFENSE
The Titans defensive line consists of Derrick Morgan, Kamerion Wimbley, Jurell Casey, and Sen'Derrick Marks.  They have combined for 11.5 sacks, Wimbley leading the pack with 5 sacks.  They are good pass rushers, however, they have struggled to stop the run this year.  They are ranked 23 in the league in rushing touchdowns allowed.
The linebackers consist of Akeem Ayers, Zach Brown and Colin McCarthy.  Ayers is second on the team with 85 tackles.  Brown has 2.5 sacks on the season to go along with an interception and a fumble recovery.  He has a total of 73 tackles on the season.  McCarthy is questionable for this Monday's game with a concussion.  If he doesn't play Will Witherspoon (40 tackles,1 sack, 1 interception).  If McCarthy is out, it will help the Jets run game.  McCarthy makes all the calls for the defense as the MLB, so with a new LB they can expect communication issues, as well as a drop in efficiency.
The defensive backfield is led by Pro-Bowl caliber safety Jordan Babineaux.  Babineaux, as a safety, leads the Titans in total tackles with 88, has one interception and five pass deflections.  He is a great run support safety with above average coverage skills.  The rest of the defensive backs are Jason McCourty and Alterraun Verner at corner with Michael Griffin at free safety.  Robert Johnson often comes in in nickel situations and in times when Babineaux moves up to help with the run.  They have combined for 7 interceptions.  For a team that doesn't create a great deal of turnovers, these defensive backs make plays that can change the course of a game.  With the Jets anemic offense, they could make life tough for Mark Sanchez and the injured receiving core.  Braylon Edwards is supposedly healthy for the Jets and he should help with the struggling group.  However, with the way the offense has performed the last two weeks, it'll be hard to say that the Jets have the advantage here.
Jets Offense vs. Titans Defense ADVANTAGE: Titans
SPECIAL TEAMS
The punter for the Titans is Brett Kern, who's averaging almost 49 yards per punt, with 23 punts inside the 20.
The kicker is Pro-Bowler Rob Bironas.  He's 24-29 this year, missing 4 from 40-49 yards.
Returning kicks and punts, is speedster Darius Reynaud.  Reynaud has 42 kick returns for 1031 yards and 1 touchdown of 105 yards.  He also returned 25 punts for 235 yards averaging over 9 per return.  He is by far the most dangerous returner the Jets have seen this season.
Videos
Aaron Rodgers Injury Fallout & Jets/Bills Recap