New York Jets Playoff Scenarios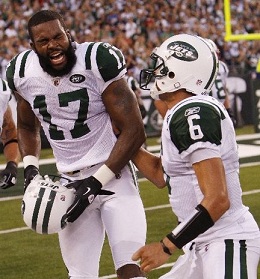 Well, the Jets are one step closer to the playoffs thanks to the Steelers loss to the Cowboys, which prevents the Steelers from going 10-6 and shutting us out. The Chargers and Bills both lost so they're out of the hunt and will have nothing but pride to play for when they play the Jets in the next couple of weeks.
Tonight's game between the New England Patriots and San Francisco 49ers has no impact, other than possibly making the Texans try against the Colts in week 17.
So the playoff scenarios for the Jets involve the Jets winning all three of their remaining games and:
Having the Colts lose both of their remaining games
The Steelers lose to the Browns if they win against the Bengals next week
The Bengals lose to the Ravens if they win or tie against the Steelers next week.
Videos
New York Jets OTA Presser Takeaways, Aaron Rodgers' Impact and Summer Delusion