Featured Editorials Power Rankings
JetNation – Week 15 Power Rankings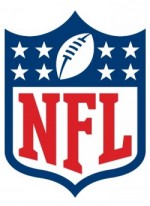 Here's the updated JetNation top ten power rankings:
10) Washington Redskins:

Have a great chance to win the NFC East.
9) Indianapolis Colts:
Beat 2-12 Chiefs go from 2-14 in 2011 to double digit wins and a playoff berth after completely rebuilding in 2012.  Jets pay attention!
8) Baltimore Ravens:
Loser of the Ravens – Giants game could cost them their division.
7) Seattle Seahawks:
Have outscored their opponents 108 – 17 in their past two games.  Big division game at home against #1 ranked 49ers this Sunday night.
6) Denver Broncos:
Remaining games: (Home) Cleveland and Kansas City, 13-3?
5) New England Patriots:
With a high powered offense they are never out of a game.
4) Atlanta Falcons:
Did they shake the "overrated" tag by shutting out the defending Champs?
3) Houston Texans:
One more win and the playoffs goes through Houston.
2) Green Bay Packers:
Win NFC North but can they earn a bye week?
1) San Francisco 49ers:
Showed some poise during an impressive road win.
Knocking on the Door:
Cincinnati Bengals
Minnesota Vikings
Fallen Out:
Tickets to the Super Bowl and Super Bowl performance by Beyonce
Videos
NY Jets Phase 3 OTAs, Expectations and a Minor Calf Tweak with Greg Renoff