Why Rex Ryan Chose Greg McElroy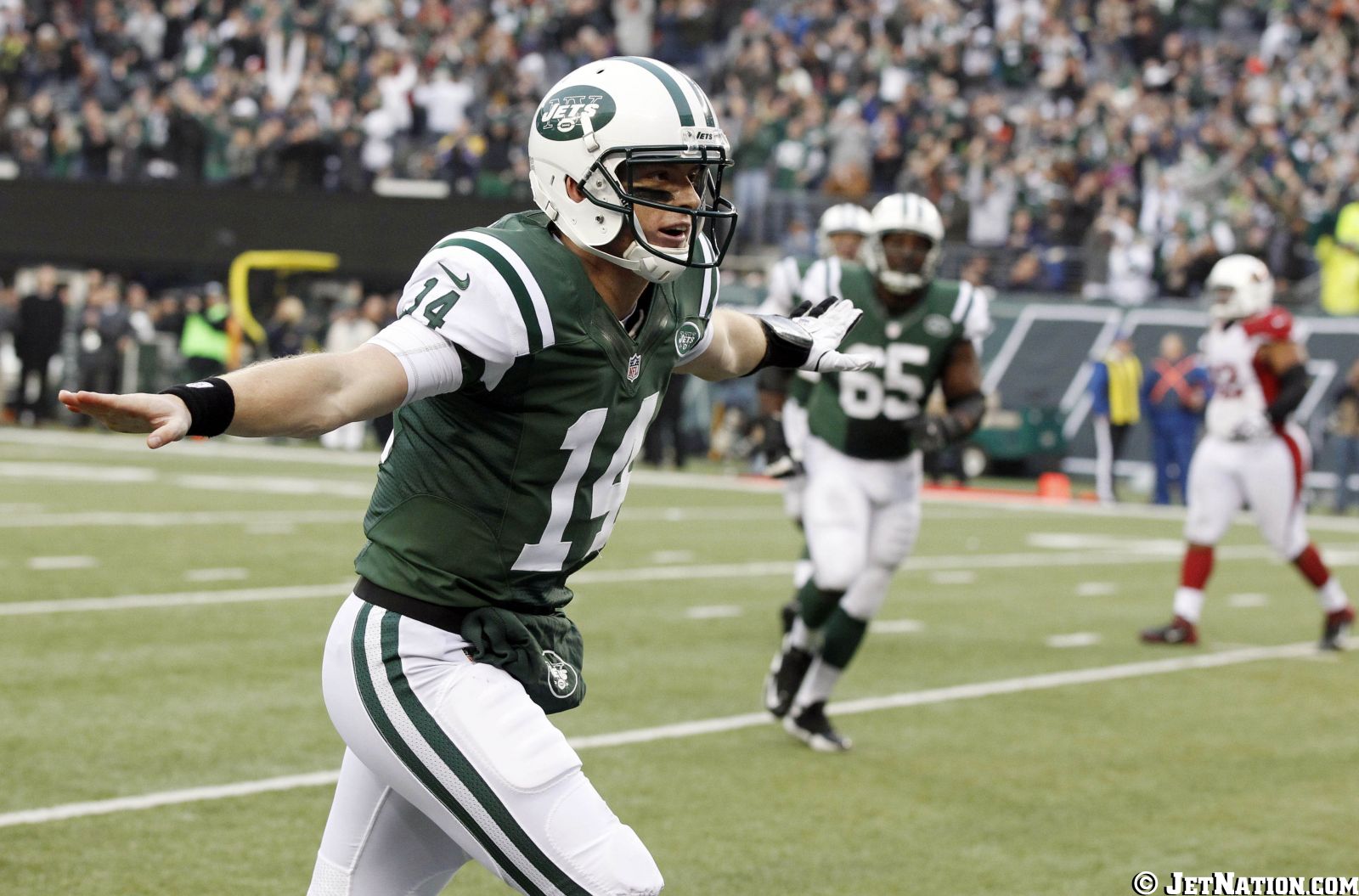 New York Jets head coach has pulled the plug on Mark Sanchez.  Earlier today it was announced that Greg McElroy would get the start on Sunday against the San Diego Chargers.  It had been speculated by some, including myself in our NY Jets Podcast this week, that Tim Tebow would get the starting nod this week.
Tebow getting the starting nod would have made sense for business reasons; ticket and jersey sales.  Fortunately Rex made the decision based on football reasons, which is why they will take an extended look at Greg McElroy.
Rex met with the media today and answered questions about why he decided to bench Mark Sanchez and start Greg McElroy.
On why McElroy starting is the best for the team…
Well, that's what I feel in my gut. I liked what I saw from Greg against Arizona and I liked what I see on the practice field. I just truly believe I think it's best for our team right now and that's how I feel about it.
On whether Tebow and Sanchez will be active…
I'm not sure right now. As it goes on, the week goes on, I'll make that determination. But right now, I'm not ready to do that right now.
On why he didn't choose Tebow as the starter…
Well again, I think it's where we are right now and I just think it's best for our team and for this game. That's how I feel.
On why McElroy wasn't active the past two games and is now the starter…
Again, I think I'm not going to get into all the other particulars. You guys know what I've mentioned in the past about him. So I'll just go with it. Right now, I'm more focused on really what's in front of us and not looking back on what's behind us.
On whether Sanchez could be the starter in the future…
Again, really we have two games left and I think that's where my focus is going to be and obviously, what's passed that will be determined later.
On why Tebow is not qualified to start over McElroy…
Again, I look at this, I know Tim is a tremendous competitor, and I don't doubt that at all. For right now, I think this move, it's a move that I made, is best for our team in this game. I believe that and that's why I'm making the move that I'm making.
On why starting McElroy is the best decision for the team…
This is my opinion. I do believe that it is best for our team that Greg is our quarterback. That's my opinion and I'm the guy that's making this decision. Every decision I make is based on what I believe is in the best interest of our team. When I say that, that's what I believe.
On how McElroy gives the team the best chance of winning…
I'm not going to get into specifics. This is my decision and solely my decision. When I say I believe it's best for this team, that's what I truly believe in. You can make it anything you want it to be, (but) this is how I feel.
On why Tebow is not the starter…
I can answer this question a million ways, frontwards, backwards, sideways, anything else, but it's my decision and I'm going to base this decision on my gut feeling. Everything it comes down to, I believe that this is the best decision for this team. Like every other decision that I make, that's the factor. That's the only factor that goes into these decisions.
Videos
Aaron Rodgers Injury Fallout & Jets/Bills Recap