Report: Jets Will Try To Trade Sanchez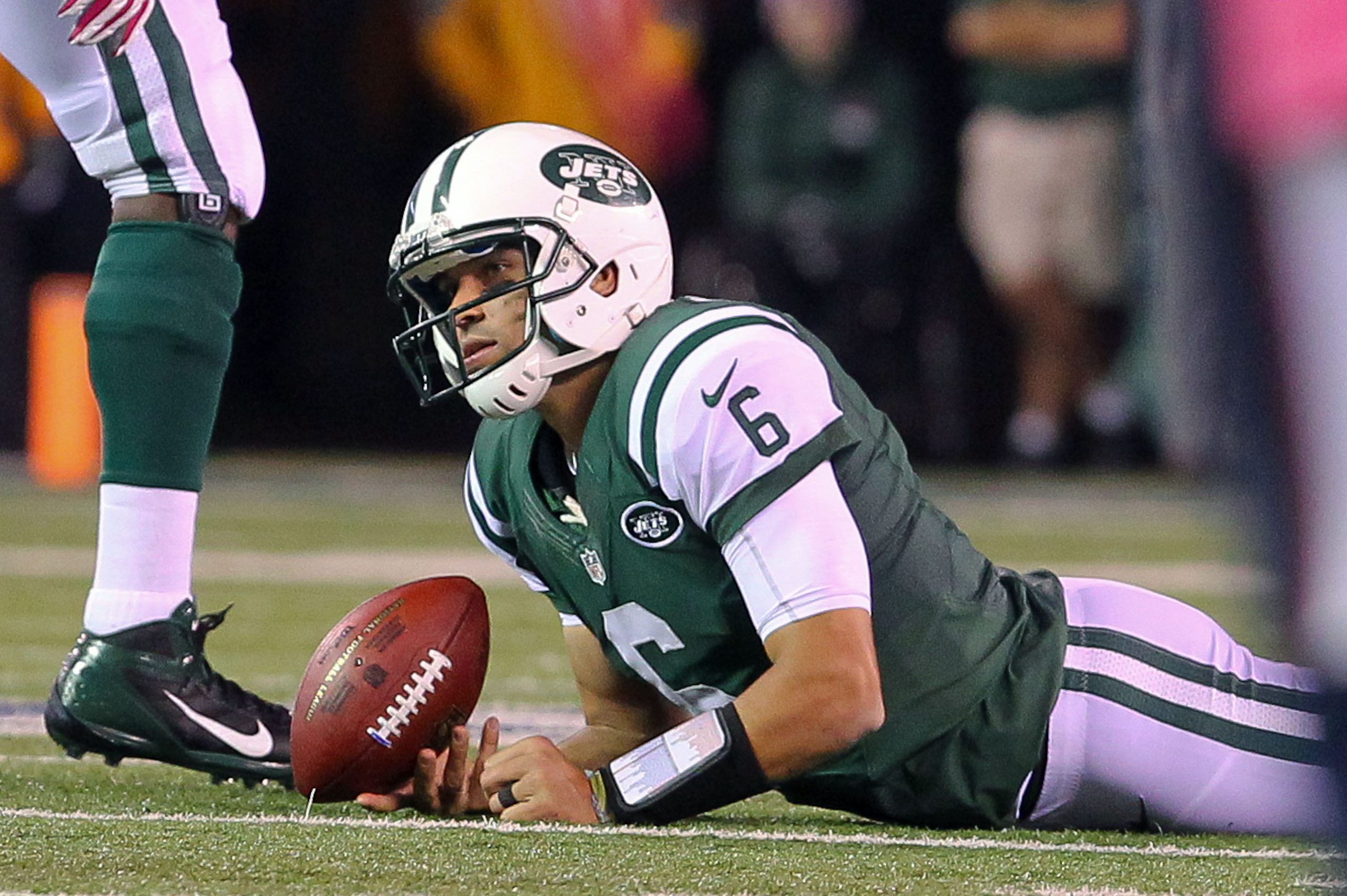 The Daily News is reporting that the Jets will try to trade Mark Sanchez when the season is over. Per Manish Mehta:
NY Jets ready to get rid of Mark Sanchez, will explore trade market for former first round pick

Less than four years after the Jets made a franchise-changing decision to move up in the draft for Mark Sanchez, they will attempt to trade the struggling quarterback after the season.

One day after Rex Ryan benched Sanchez for third-stringer Greg McElroy for Sunday's game against the Chargers, the Daily News has learned that the Jets will explore trading the player that they once believed would be their franchise quarterback.
In October, Dennis Agapito wrote this article on JetNation.com outlining how the Jets painted them into a corner with the contract they gave to Mark Sanchez.
…the Jets decided to give Sanchez a contract extension guaranteeing his 2012 and 13 salary.  Thought this was a bad decision at the time as Sanchez did not deserve the vote of confidence given his 2011 season.  Some will argue the Jets needed salary cap relief and got it by giving Sanchez this contract.

The fact is the Jets saved $6.4 million on the 2012 salary cap but pushed lots of salary into future caps and made it impossible to release Sanchez, no matter how bad he was, in 2013.  The Jets are currently $5.9 million under the cap so even if they never changed Sanchez's contract given that Mike Tannenbaum is a "cap genius" he could have found enough space, because they didn't need $6.4 million, and would not have increased the 2013 cap-hit $4.35 million for Sanchez.
The NFL has always been a what have you done for me lately league.  And the last memory Jets fans might have about Mark Sanchez could be his 4 interception performance against the Titans on Monday Night football.
Videos
New York Jets OTA Presser Takeaways, Aaron Rodgers' Impact and Summer Delusion