Home Slider Jet News Player interviews
Muhammad Wilkerson Injury Update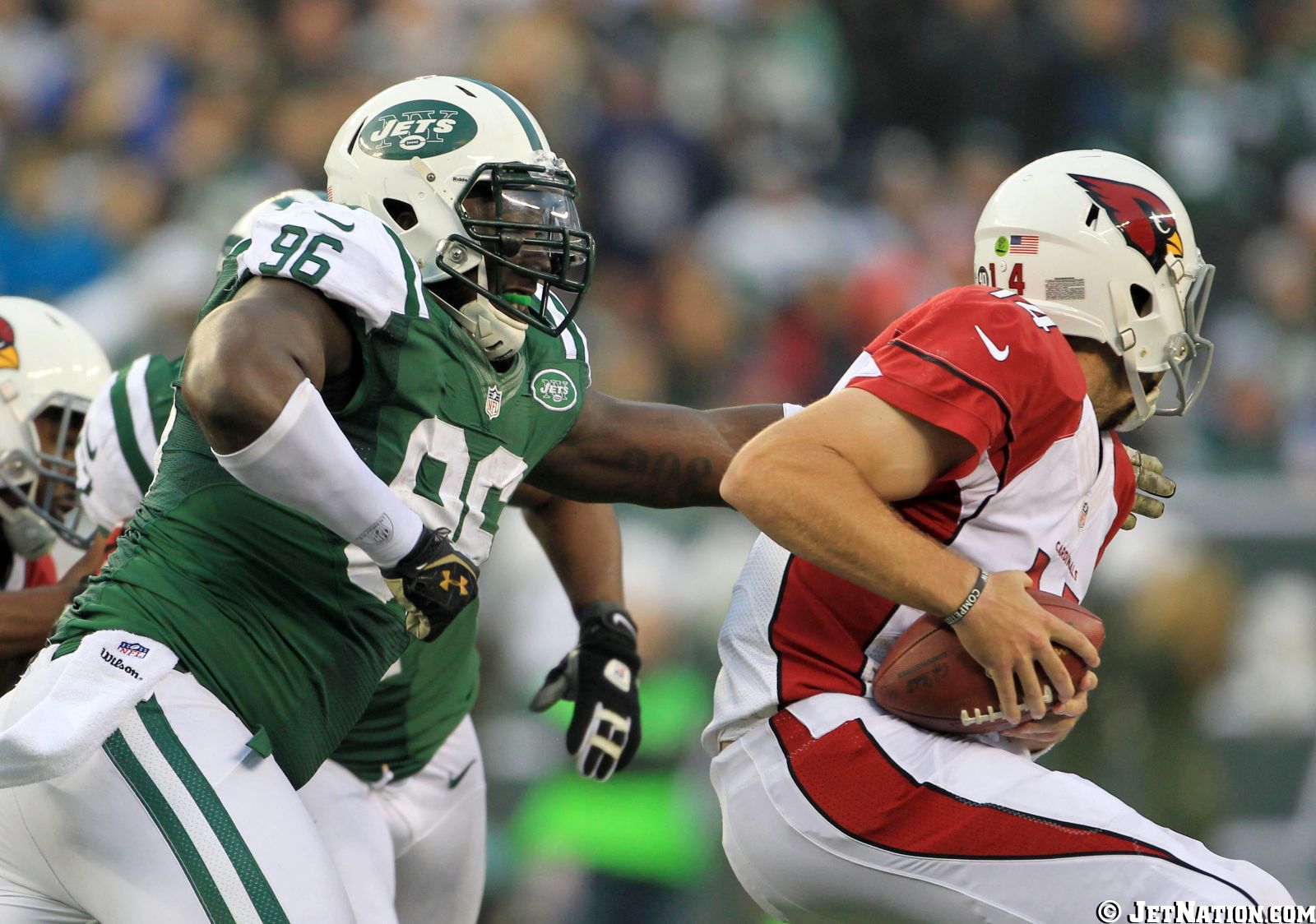 New York Jets defensive end Muhammad Wilkerson is having a strong season, he is second on the team (behind Quinton Coples) in sacks with 5.  He played every defensive snap against the Chargers last Sunday and really seems to be improving each week.  It was reported on Wednesday that Wilkerson did sustain a concussion during the Chargers game, but it wasn't diagnosed until after the game was over.
Rex Ryan was asked how Wilkerson got a concussion after playing every snap and he responded:
That's interesting because obviously, at the end of the game, that was (when it happened). It was kind of news to me that he has a concussion. Hopefully he'll be able to play.
Rex was also asked…
On when Wilkerson was tested for a concussion…
I think it was after the game. I'm not 100 percent sure. But I know I wasn't aware of it until yesterday.
On how much he's concerned that Wilkerson won't play on Sunday…
That would be a big concern without question because I think Mo's one of the best interior linemen in the league. Hopefully, he'll get that kind of respect when the Pro Bowl voting comes out. Again, forget all that, I'd like for Mo to play but I am concerned with the fact that he can't practice today.
On if the knee injury is also keeping him out of practice today…
Well, it's (listed as a) concussion and knee (on the injury report), so I'm not sure. But take your choice, he's not practicing.
Kristian Dyer from Metro NY is reporting the Wilkerson will most likely miss the Jets final game on Sunday against the Buffalo Bills.
Given the NFL's strict protocols for concussions, there is a strong possibility he might not play this Sunday in Buffalo in the season finale.
Videos
New York Jets OTA Presser Takeaways, Aaron Rodgers' Impact and Summer Delusion