Featured Editorials Home Slider
Rex Ryan: This Is My Team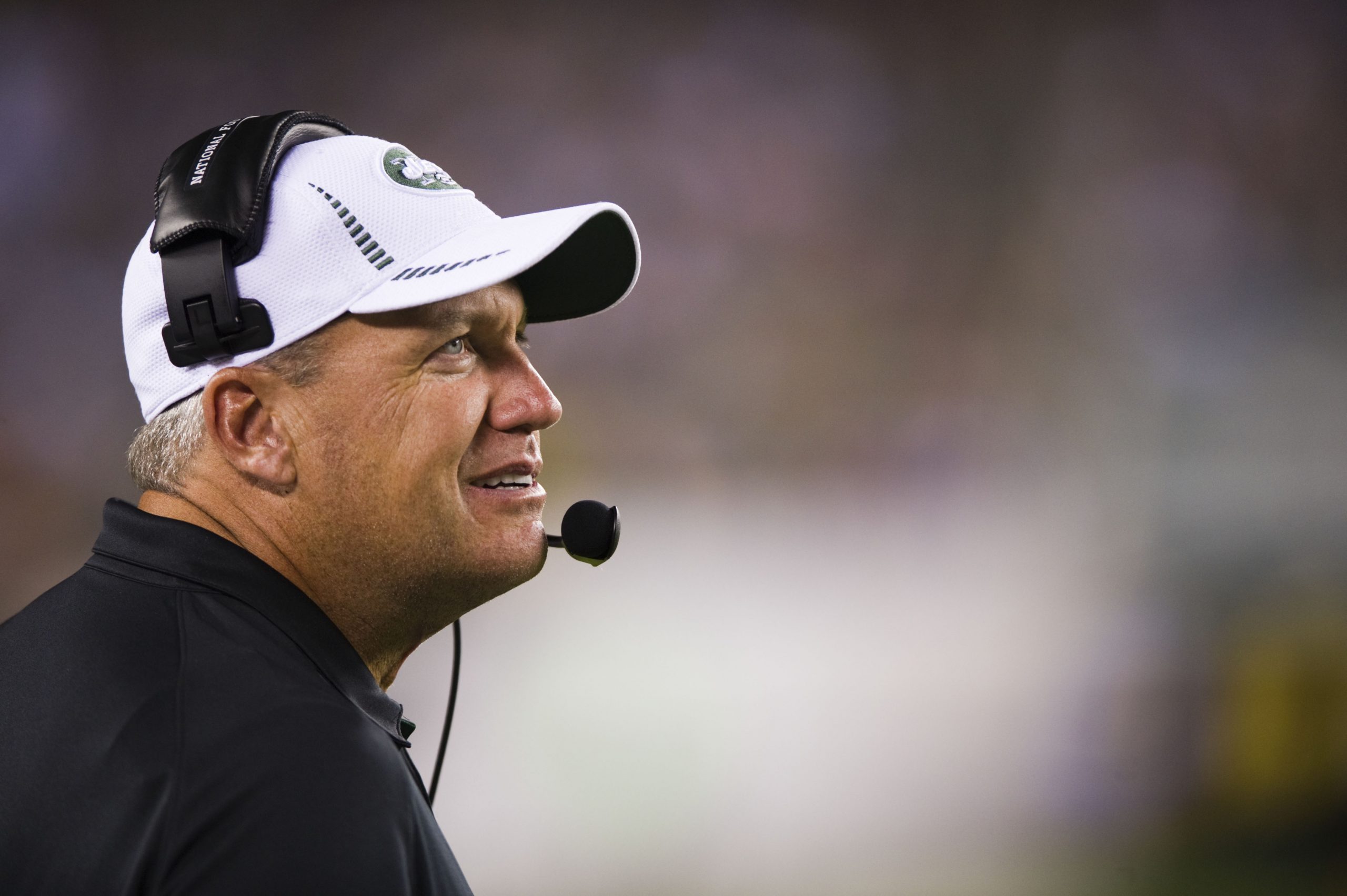 Another day, another anonymous source.  TMZ NY Daily News Reporter Manish Mehta had a report on Friday that said Rex Ryan would welcome being fired, if the Jets (Woody Johnson) doesn't invest in the offense.  From Manish's story:
Rex Ryan may be staging his exit after a second consecutive forgettable season if Jets owner Woody Johnson isn't willing to invest more money into revamping the team's struggling offense.

The Daily News has learned that Ryan, the swashbuckling point man who dominated the headlines for the past four seasons, has intimated to "anyone who will listen" that he would be better off getting fired if Johnson isn't willing to rectify player personnel and coaching issues on offense, according to sources.
Rex Ryan responded to the report by saying:
I'm telling you, this is my team, these are my players. I don't want to coach somebody else's players. This is the team I want to coach, period. No way, when I had the conversation with this reporter, I told him that, I flat told him that. Now it wasn't reported that way in the article and maybe the headlines say a certain thing, but I want everybody to understand that that is not the case. This is my team, that's how I approach it. This is the only place I want to coach, period. Let's face it, I wear Jets stuff every single day, every day. I'm proud to be a Jet.
Rex also says that he spoke to Manish and, "for whatever reason he elected not to put my response in."  It is all speculations at this point and when you factor in the report saying Mike Tannenbaum will be fired on Monday it is sure to be an interesting off season for the Jets.  Looks like the circus atmosphere is nowhere close to coming to an end.
Videos
New York Jets OTA Presser Takeaways, Aaron Rodgers' Impact and Summer Delusion