Mike Tannenbaum Statement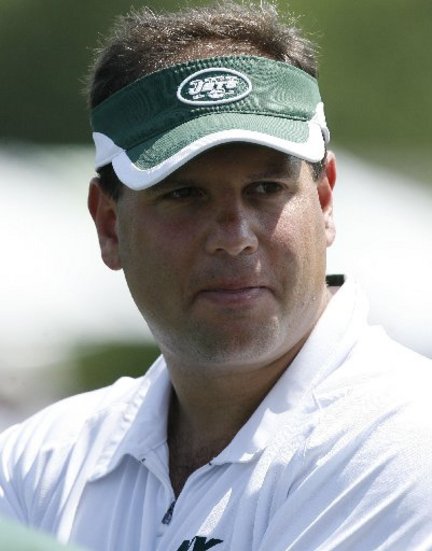 The New York Jets released a statement on behalf of recently terminated General Manager Mike Tannenbaum.  The statement appears below:
Statement from Mike Tannenbaum

I want to thank Woody and his entire family for giving me the opportunity of a lifetime — serving as the General Manager of the New York Jets for seven years.

I am incredibly grateful to have been a part of rebuilding a winning tradition for Jets fans over the past 15 years. My days with Coach Parcells through my years as General Manager of the team that went to back-to-back AFC Championship games have been the fulfillment of a dream I have had since I was a little kid and I'll always be grateful to Woody, the two head coaches, Rex and Eric, as well as all of the players, staff and the entire organization for this opportunity.

While of course it is disappointing to not achieve the ultimate goal of winning a championship, I am incredibly proud of our overall winning record and success. I feel very fortunate to have been the general manager who drafted cornerstone players during a period that yielded four playoff victories and 22 Pro Bowl appearances.

I appreciate that it is rare for someone to stay with one organization with such a wide range of responsibilities for so many years. My time with the Jets will always be special to me and my family and it has prepared me well for whatever comes next.

There are champions on this team that haven't been crowned yet. I am confident that the base we've established will allow the New York Jets to continue a winning tradition for years to come and I wish everyone in the organization the best of luck.
Jets fans are discussing this move and the Jets other possible replacement options in the Jets Nation Forum.
Videos
New York Jets OTA Presser Takeaways, Aaron Rodgers' Impact and Summer Delusion