Featured Editorials Home Slider Jets Press Conference
New York Jets Can't Seem To Avoid Controversy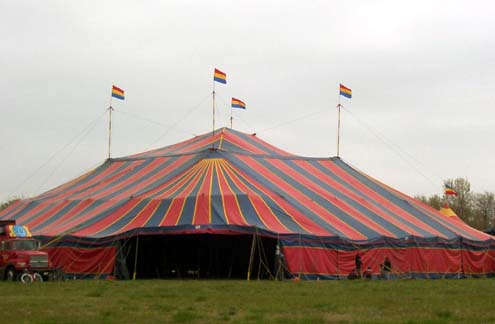 While very little official has come out from the New York Jets organization since the Monday firing of then general manager Mike Tannenbaum the team has still found ways to make news.
The Jets angered many when they canceled a Rex Ryan press conference which had been scheduled for Monday afternoon.  This cancellation eventually led to a complaint that the team was not in compliance with NFL media policies which requires the organization to make certain personnel available within a week of the last regular season game.  The Jets did announce that owner Woody Johnson and coach Ryan would be holding a press conference on January 8th at 11 am.
In the meantime Ryan is vacationing in the Bahamas, which has angered some already, but it gets even better as the coach was photographed sporting a strange tattoo of what appears to be his wife Michelle wearing a #6 Mark Sanchez jersey "Tebowing".  It is unclear if this is a temporary tattoo but Ryan can't stay out of the limelight even on vacation.
Woody Johnson gave coach Ryan a vote of confidence in his released statement which fired Tannenbaum.  There has been speculation that once hired a new general manager would want to replace Ryan if they felt he was not the proper coach to lead the team.  It is now being reported any GM candidate must be willing to keep Ryan as a coach if they want the job.
The Jets are set to interview a number of possible Tannenbaum successors over the next few days but with Ryan being forced upon a new GM it seems to make the job less attractive, like not having a quarterback and salary cap problems wasn't enough of a deterrent.  Just makes one wonder if the only person willing to take the GM position will not carry the clout to prevent Johnson from meddling in football decisions?
According to reports coach Ryan had former San Diego Chargers head coach on his "short list" of possible candidates to replace current offensive coordinator Tony Sparano.  With the Jets offense ranked 30th in the league it comes as no surprise that the team would look to replace Sparano but he hasn't been fired yet, so maybe they should do that before creating a list?
It is being reported Turner, once the offensive coordinator with the Dallas Cowboys, would not be interested in joining the Jets:
been some reports of Jets interest on Norv Turner. Someone closeto Turner told me he has little interest

— NYPost_Cannizzaro (@MarkCannizzaro) January 4, 2013
Firings have continued within the organization, no not people who should be blamed like OC Tony Sparano or quarterbacks coach Matt Cavanaugh, but the strength and conditioning coach Bill Hughan got let go.  The Jets were obviously 6-10 because they were not strong enough?
Videos
NY Jets Phase 3 OTAs, Expectations and a Minor Calf Tweak with Greg Renoff