Santonio Holmes Approached For Restructure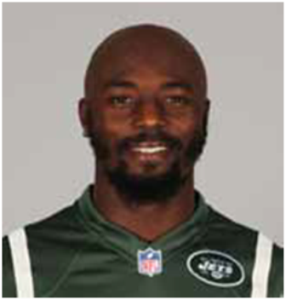 After making a flurry of salary maneuvers last week there are reports the Jets are interested in restructuring wide receiver Santonio Holmes' contract in an effort to gain more 2013 salary cap relief.
Holmes signed a 5 year $45 million contract before the start of the 2011 season.  The deal included approximately $24 million in guarantees with a $6.25 million signing bonus.
The Jets faced an issue with Holmes when he was benched during the final game of the 2011 season against the Miami Dolphins.  It looked as if Holmes was giving little effort and basically quit.  After what appeared to be a shouting match with teammates Holmes was pulled from the game never to return.  It later came out that there had been friction between Holmes and quarterback Mark Sanchez.
The Jets found themselves in a dilemma with Holmes' contract since his 2012 salary $7.75 million was already guaranteed while $7.5 million of his $11 million 2013 base salary became guaranteed in early February 2012.
The team ended up keeping the then disgruntled receiver as he and Sanchez worked out their issues but a week four Lisfranc injury ended Holmes' 2012 season.
With a salary cap hit this year of $12.5 million Holmes would be a possible restructure candidate but it is unlikely he will give up any of his $11.25 million salary and workout bonus this season.
There is an offset in Holmes' contract which means the Jets would get cap relief in the amount Holmes signed for with another team up to $7.5 million.  There wouldn't be many teams willing to pay a lot for a player coming off a major injury and since Holmes knows he gets the $7.5 million from the Jets guaranteed he'd likely take less from a new team in hopes of making more in future years.
The Jets would probably take a big "dead money" cap hit, money which counts on the cap for a player no longer there, if they were to release Holmes.  Also the team would no longer have the veteran receiver making the Jets already thin receiving core even thinner.
Realistically not in a position to release Holmes the team could convert portion of his base salary into signing bonus which then will be prorated or spread throughout his contract ending in 2015.
Here's an example:
Jets give Holmes a $9 million signing bonus and lower his base salary from $11 million to $2 million guaranteed which will be paid over the season.  The $9 million is divided into the 2013, 14, and 15 caps, so $3 million counts in each of those years, resulting in salary cap savings of $6 million for 2013.
The downside of this would be if the Jets want to release Holmes after the 2013 season they now will take a dead money hit of $8.5 million instead of $2.5 million if they paid the contract as is.
General manager John Idzik will have to make tough decisions as to the long term financial ramifications of restructuring Holmes or any other player and if these types of contract changes are best for the team moving forward.
Videos
NY Jets Phase 3 OTAs, Expectations and a Minor Calf Tweak with Greg Renoff