Jets "Determined" to Deal Revis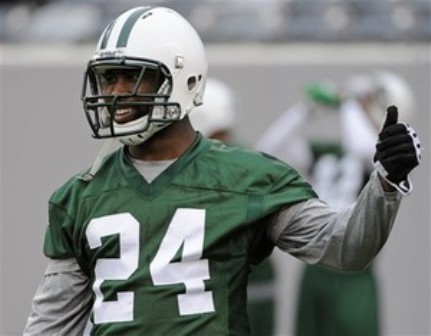 A new development in the Darrelle Revis saga came this morning on Twitter via Adam Schefter:
[tweet_embed id=309277068422676480]
This is the latest in a number of reports (including some from Manish Mehta's "sources" over at the New York Daily News) that say Revis will be playing somewhere else come September.
Obviously there are pros and cons to trading Revis, and things have apparently been tense between Revis and the Jets' front office. Take all this stuff with a grain of salt, but with Schefter's tweet, it's feeling more and more like Jets fans should be prepared to see Revis in different colors next season.
Videos
New York Jets OTA Presser Takeaways, Aaron Rodgers' Impact and Summer Delusion