Featured Editorials Home Slider
Why Darrelle Revis Will Not Be Traded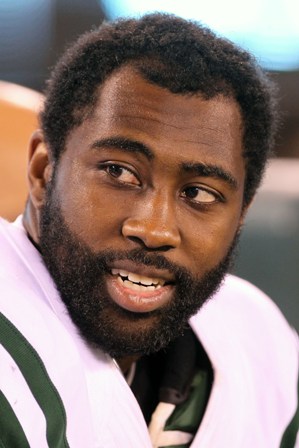 With the NFL new league year upon us the rumor mill is churning about trade offers for New York Jets star cornerback Darrelle Revis.  There are reports the team already has a trade offer in place along with a long term contract for Revis since he becomes a free agent in 2014 unable to be restricted under his current deal.
The prevailing thinking is Revis wants a long term deal and the Jets don't want to pay so the above scenario makes sense.  There is a problem facing Revis which is his current health status recovering from a torn anterior cruciate (knee) ligament (ACL).
Revis wants the security of guaranteed salary which comes when signing a new contract.  If Revis was a healthy unrestricted free agent, unable to be tagged or restricted by the Jets, right now teams would be lining up to offer contract structure with fully guaranteed money which means Revis gets paid that money no matter what.
Of course players desire any type of guaranteed money and they can come in different forms – Skill:  The player is cut cause he's not good enough anymore, Injury:  The player gets hurt, or Salary cap:  The team can't afford the player anymore.
Fully guaranteed money covers all three types of release and the player still gets paid.  Sometimes money is guaranteed for injury only till a certain date then becomes fully guaranteed or the player's salary for a particular year becomes fully guaranteed after the previous season ends.
Revis' problem right now is no team, including the Jets, will offer Revis more money than he has coming to him this season, $3 million in offseason bonuses and $3 million base salary, paid over 17 weeks throughout the season, $6 million total compensation in 2013.
Teams will want to see Revis is healthy and back to being Revis before paying him.  Even with a trading team offering big money and guarantees the terms won't take effect until after the 2013 season which means if Revis got injured again the new team could get out of the contract.
New York Giants cornerback Terrell Thomas tore his (ACL) two years in a row and his career is in jeopardy.  Jacksonville Jaguars cornerback Rashean Mathis never recovered fully from tearing his ACL in 2011 and may not be able to make a roster this season.  So for every Adrian Peterson who had an amazing comeback for an ACL injury there are others who do not and until Revis proves he's 100% no NFL general manager is going to invest the millions of guaranteed money Revis desires in a new contract.
Basically no matter where Revis plays in 2013 it will be a "prove it" year much like former Jets safety LaRon Landry had last season and now he got a lucrative contract in free agency.  So why would Revis sign a contract knowing he's getting no new 2013 salary and is stuck under it if he returns to an All-Pro level?  Would he be better off not signing a new contract playing out 2013 then hitting the open market after a great season?  That allows all the teams to bid on him instead of being tied to a lesser contract.
If Revis has a setback or doesn't perform at a high level the acquiring team is going to release him to unrestricted free agency just like if he'd never signed a new deal.
Bottom line is Revis sees the "brass ring" total unrestricted free agency in 2014 with his services going to the highest bidder so unless some team is willing to blindly give Revis a big contract with loads of fully guaranteed money hoping he returns completely healthy from injury there is no advantage to him signing a new deal.
Videos
Aaron Rodgers Injury Fallout & Jets/Bills Recap