Jets Draft Selections Set As NFL Announces Compensatory Picks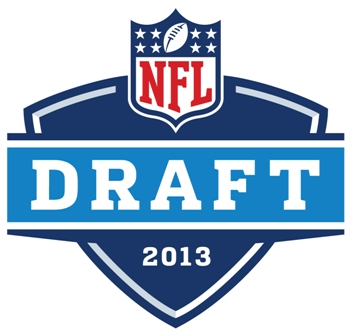 The NFL announced compensatory draft selections today.  The criteria for awarding these extra draft picks, of which the Jets got none, are explained below:
A total of 32 compensatory choices in the 2013 NFL Draft have been awarded to 16 teams, the NFL announced today.

Under the rules for compensatory draft selections, a team losing more or better compensatory free agents than it acquires in the previous year is eligible to receive compensatory draft picks.

This year, the compensatory picks will be positioned within the third through seventh rounds based on the value of the compensatory free agents lost.

Compensatory free agents are determined by a formula based on salary, playing time and postseason honors. The formula was developed by the NFL Management Council. Not every free agent lost or signed by a club is covered by this formula.
Source: NFL Communications

With the addition of these picks the New York Jets have the following selections, barring a trade, in the 2013 draft:
Round: – Pick # – (Pick # in round)
Round 1:  #9
Round 2:  #39  (7)
Round 3:  #72  (10)
Round 4:  #106  (9)
Round 5:  #141  (8)
Round 6:  #178  (10)
Round 7:  #215  (9)
Videos
Aaron Rodgers Injury Fallout & Jets/Bills Recap