Former Jets GM Tannenbaum Will Negotiate Contracts For Sports Agency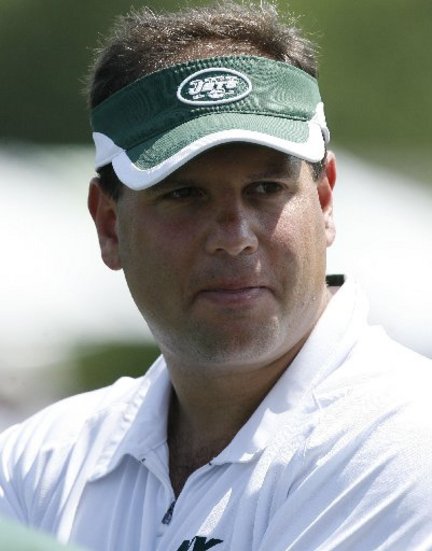 It didn't take long for ousted Jets general manager Mike Tannenbaum to land a new position and while it's not with another NFL team he'll still be looking at big money contracts.
He's been hired by the Chicago based sports agency, Priority Sports and Entertainment, which represents both NFL and NBA players:
PRIORITY SPORTS is a full service management firm with over 25 years of experience, comprised of honest, ethical, hard-working, passionate and productive professionals who make it a point to build long lasting and meaningful relationships with our athletes.
Source: prioritysports.biz
According to a Priority Sports representative Tannenbaum will be based in New York and negotiate contracts for football / basketball coaches at the pro and college level, NFL / NBA front office personnel as well as sports broadcasters, an expanded role for the agency.
Tannenbaum's biography with the Jets:
Tannenbaum was originally hired by the Jets on Feb. 19, 1997, by Bill Parcells as the director of player contract negotiations.  He paid his dues, learning from the likes of Parcells, Dick Haley and Terry Bradway for a decade while being involved in almost every conceivable type of transaction.  After his first three seasons under Parcells and Haley, he added pro player development to his title in 2000.  When Bradway was hired as general manager in 2001, Tannenbaum was promoted to assistant general manager/director of pro personnel. Before being elevated to the GM role, Tannenbaum served as the team's senior vice president, football operations/assistant general manager.

Named general manager of the New York Jets on Feb. 7, 2006, Mike Tannenbaum has led the Green & White to four winning seasons, three playoff entries, a quartet of postseason wins and two AFC Championship appearances. He added the title of executive vice president on June 17, 2008.
Source: New York Jets 2012 Media Guide
Tannenbaum was known as one of the most aggressive general managers in the NFL during his time with the Jets often trading up in drafts or trading picks away for veteran players earning the nickname "trader Mike."
He eventually built a team which made back-to-back AFC Championship games (2009-10) but Tannenbaum's success was short lived as he was fired by owner Woody Johnson after the 2012 season with the Jets posting a 6-10 record.
Ultimately Tannenbaum's aggressive style led to salary cap issues and lack of draft picks created a void in the team's depth but two decisions helped seal Tannenbaum's fate.
First, giving quarterback Mark Sanchez a contract extension guaranteeing his 2012-13 salaries.  Sanchez went on to have a terrible 2012 season (54.3 Comp%, 2,883 Yds, 13 TD, 18 Int, 66.9 QBR).  Second, trading for quarterback Tim Tebow who brought a ton of scrutiny upon the team and was barely used, having 141 yards from scrimmage, were big factors leading to his firing.
Now Tannenbaum will be sitting on the other side of the table negotiating for the client rather than for the organization.  It will be interesting to see if he ever returns to an NFL front office position.
Videos
Aaron Rodgers Injury Fallout & Jets/Bills Recap