Revis Not optimistic On Tampa Bay Trade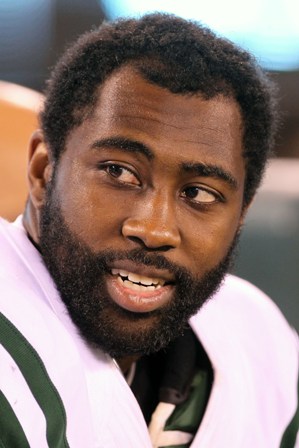 Darrelle Revis is back in the news again, this time coming from a report by NFL.com's Ian Rapport who said a source close to Revis believes the cornerback is "not optimistic" a deal will get worked out between Tampa Bay and New York.
Tampa Bay has always been considered the front runners for Revis but they don't seem too thrilled at the idea of giving up their 13th pick to do so. It's a lot of he-said, she-said at this point; does Revis want to stay? Does he want to be traded? How is he progressing from ACL surgery?
New GM John Idzik does not appear to be a dumb person. He knows this team has a lot of holes to fill and won't trade the best cornerback in the NFL for a bag of balls. Revis' stock might be at its highest this summer when he can come back and prove to everyone he is 100 percent healthy, so if that means waiting this summer to deal him for draft picks in 2014, so be it.
Videos
New York Jets OTA Presser Takeaways, Aaron Rodgers' Impact and Summer Delusion