Geno Smith To Visit With Jets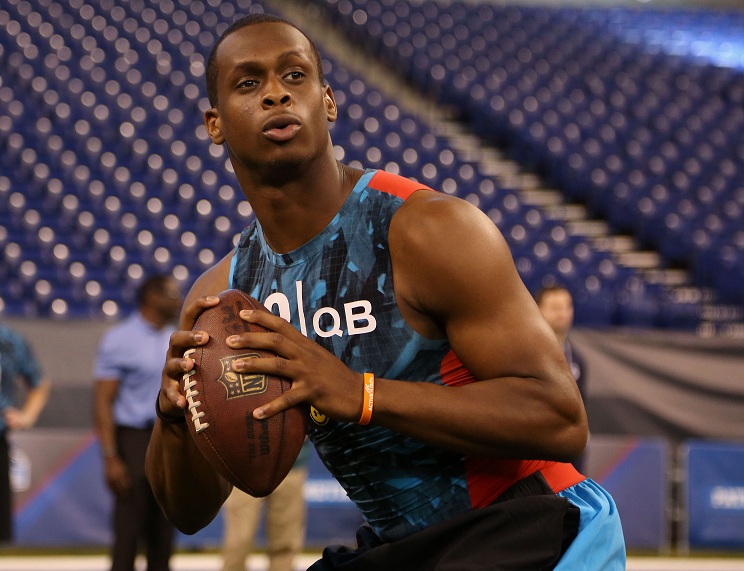 Ian Rapoport from NFL.com has reported that West Virginia WR Geno Smith will be visiting the Jets on Wednesday and Thursday this week.
What's on #WVU QB Geno Smith's plate this week? A private workout with the #Browns, then a visit to the #Jets

— Ian Rapoport (@RapSheet) April 8, 2013
Confirmed that Geno Smith is visiting the Jets Wed-Thu, as @rapsheet first reported

— Brian Costello (@BrianCoz) April 8, 2013
This is a case of the Jets doing their homework.  KFFL believes that Smith will be a top 5 pick, and the Jets pick 9th.  With so many holes to fill, it is doubtful the Jets would go the QB route in round one, even if Smith were available.
West Virginia QB Geno Smith said he is capable of running any style of offense at the pro level and is simply not an option quarterback. "I think I have the skill set that fits any offense," Smith said. "I can play within the pocket but I'm athletic enough to run that style of offense. I have the ability to. I don't think that's my game. I don't think my game is predicated around that. If a coach wants me to, I'll definitely be all for it."
New offensive coordinator, Marty Morhinweg, will be tasked with trying to rebuild Mark Sanchez or making due with newly signed David Garrard.
Some additional information on Geno Smith can be found in our NY Jets message board.
Videos
Aaron Rodgers Injury Fallout & Jets/Bills Recap