Featured Editorials Home Slider
13th Pick For Revis Or Bust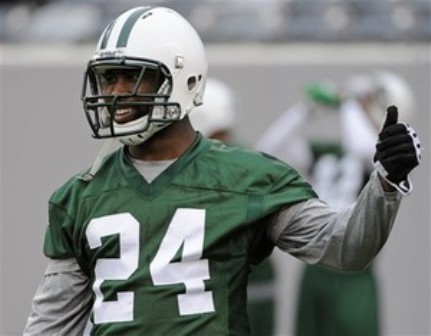 It is hard to read about the New York Jets lately without seeing a Darrelle Revis trade rumor.  The current version has the Tampa Bay Bucs unsure if they are willing to include their 1st rounder (13th overall).  The Jets are reportedly insisting that the Bucs include their 1st rounder, or there will be no deal.  New GM John Idzik will face intense scrutiny if he trades Revis without getting a 1st rounder in return.  If Idzik has the 9th and 13th picks in the first round, he can add two starters and speed up his rebuilding efforts.
Rich Cimini wrote:
The Jets won't trade Darrelle Revis to the Bucs unless the compensation package includes the Bucs' first-round draft pick (13th overall), the Tampa Bay Times reported Monday.

Jets GM John Idzik made that clear to the Bucs' front office, according to the newspaper, which said GM Mark Dominick is hedging on whether to offer the pick.
PFT brings up a good point, Revis will have to pass a physical before the trade can be finalized.  So don't expect any draft day deals while a team is on the clock.
Here is a Darrelle Revis discussion thread from the JN forums with fan reaction.
Videos
Aaron Rodgers Injury Fallout & Jets/Bills Recap