Featured Editorials Home Slider
Mark Sanchez Trade Rumors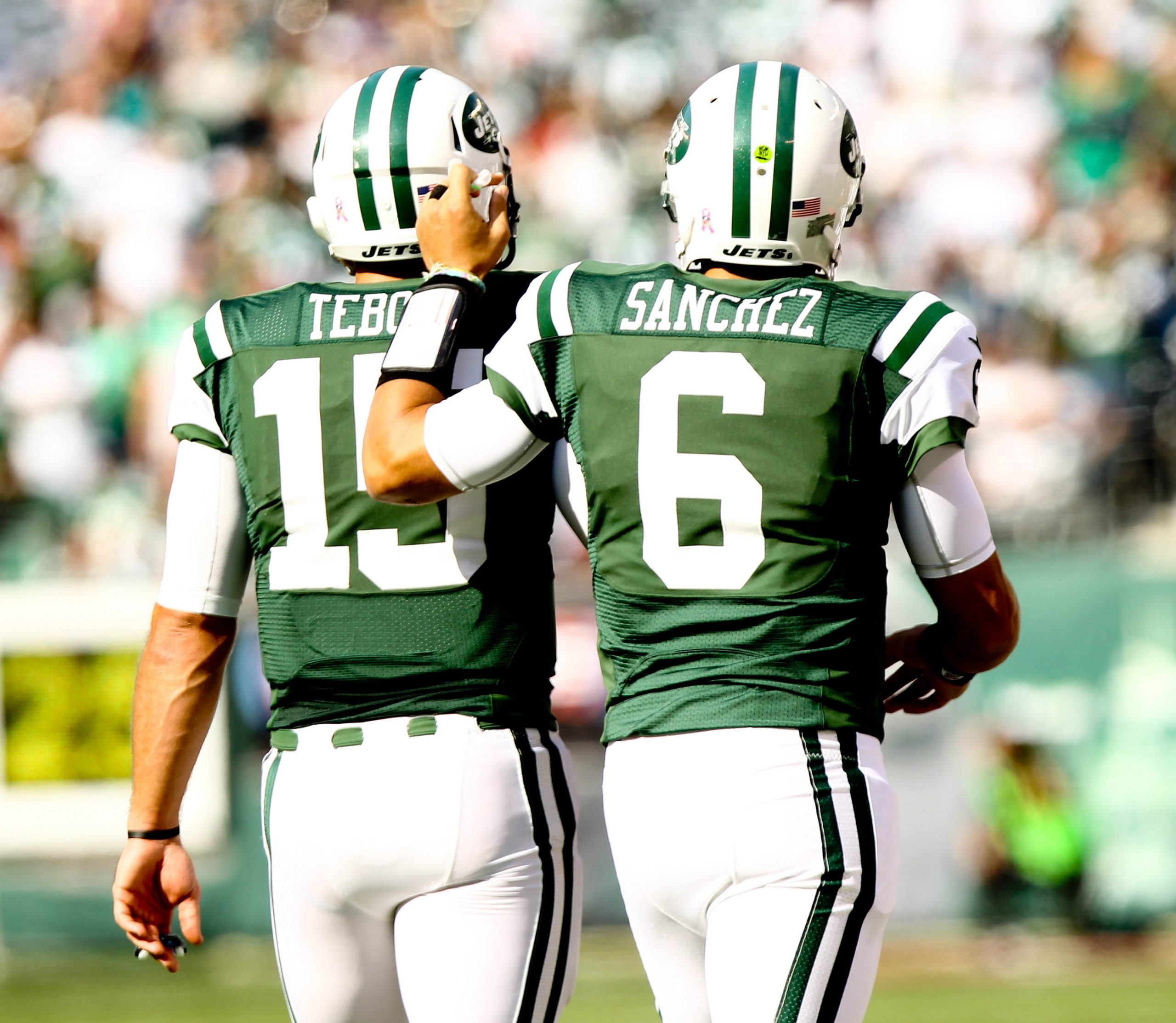 The consensus regarding the NY Jets QB situation is that Mark Sanchez will battle David Garrard and Greg McElroy in training camp for the starting position.  It has been widely reported that Tim Tebow would be released before training camp, if the Jets are unable to trade him.  The other wildcard in the equation is the draft, if the Jets select a QB on day one he would be in the mix for a starting job.
Mike Florio threw a pretty big curve ball yesterday when he reported that the Jets were trying to include Mark Sanchez in the potential Revis \ Tampa trade.
While poking around the question of whether the Jets could be trying to include quarterback-of-all-trades Tim Tebow in the package (which would keep the Jets from cutting Tebow and seeing him sign with the Patriots), we tripped over a previously unknown nugget.  Per a source with knowledge of the situation, the discussions between the Jets and Bucs have included the possibility of the Buccaneers assuming the contract of quarterback Mark Sanchez.
That seems like a long shot, the contract extension that Mike Tannenbaum gave Mark Sanchez remains the gift that keeps on giving.  Mike Garafolo from USA Today chimed in today and shed some more light on these trade rumors.
The New York Jets' overtures to push quarterback Mark Sanchez on the Tampa Bay Buccaneers as part of a potential trade involving Darrelle Revis were met with resistance from the Bucs, according to a person informed of the conversations between the teams.

The person, who spoke to USA TODAY Sports on condition of anonymity because negotiations were to remain private, said the Bucs are not interested in acquiring Sanchez, especially not with his $8.25 million salary on the books this year.
Where does that leave the Jets?  Right back where they started; an open competition in training camp between Sanchez, Garrard and McElroy.  Keep a close eye on the Jets draft day moves.  Actions speak louder than words and draft day will show how much faith (or how little) the Jets have in Sanchez and company.
You can read more about the Mark Sanchez trade rumors in the JN forum.
Videos
New York Jets OTA Presser Takeaways, Aaron Rodgers' Impact and Summer Delusion