Woody Johnson Is Optimistic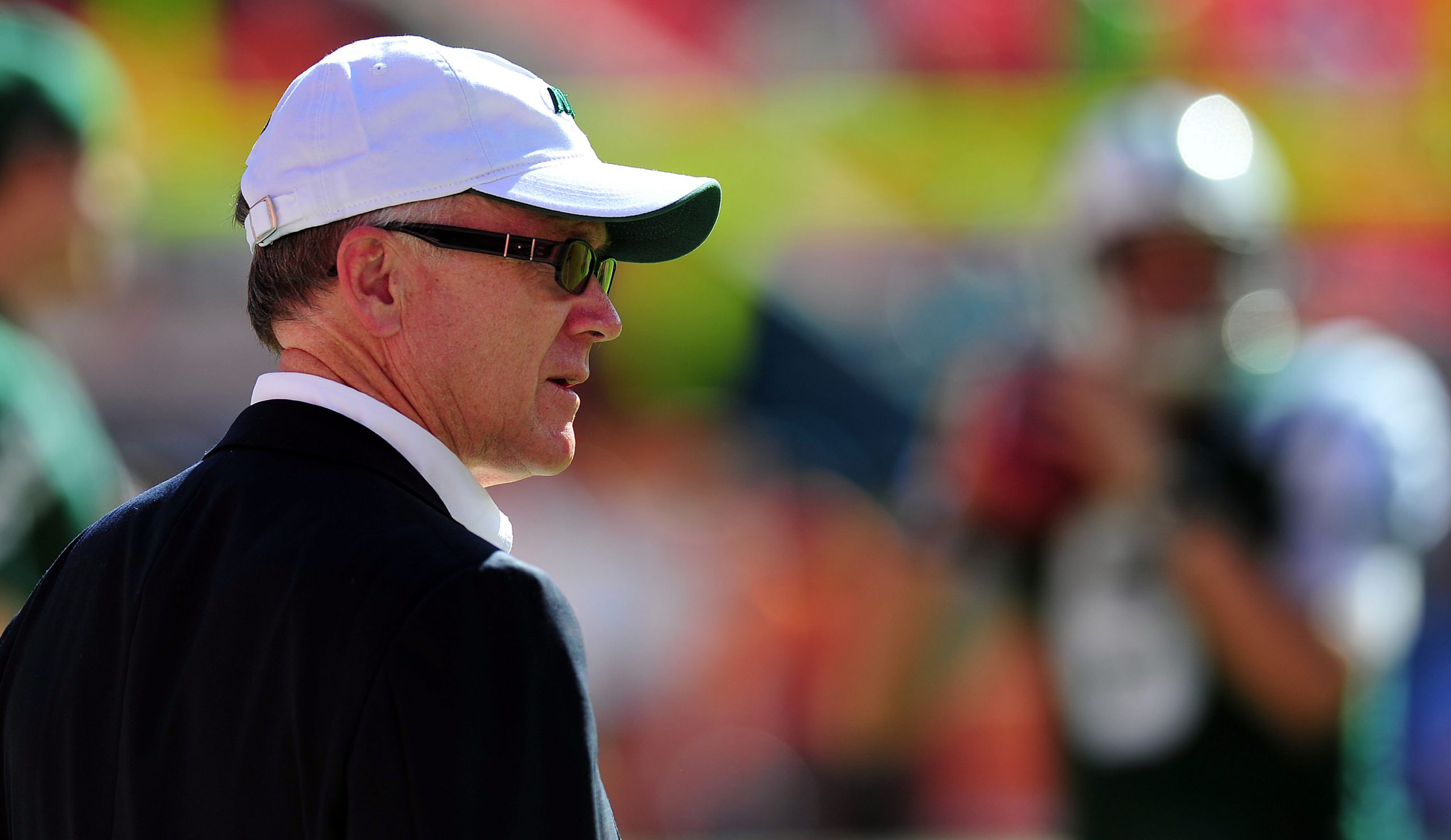 Many Jets fans are feeling anxious with season ticket invoices to pay and the recent trade of Darrelle Revis.  Woody Johnson is extremely optimistic, so that should make you feel better.  Woody talked to the media today and gave his thoughts on the 2013 Jets and Rex Ryan.
On prospects of winning with the current roster in 2013…
Johnson: You know, I've been at this a while now, and there has never been a year where I haven't tried to win using everything that I have and tried to build a team that is capable of doing that.  This year is no different.  I mean, we've had great years and we've had some years that are disappointing, i.e., last year.  But my objective and my willingness to do anything that I can do to make the team better is there. This decision was part of it.  We're constantly making hard decisions to try to make the team better and more competitive for our fans.  That's who we work for. I don't want to give anything but 100 percent effort to this, and I know John and Rex are committed to it and so is everybody in the building.  We're committed to putting a team on the field that's a winning team and doing it in a deliberative and sound way.  I'm encouraged.  I think we've got some young players that will be better.  We'll have the opportunity to pick up some very good players in the draft, and I'm extremely optimistic.
On how he can fairly judge Coach Ryan's job performance next season…
Johnson: How do I fairly judge?  Well, I think I'm pretty fair (at) judging. I have a lot of confidence. Rex is going to do what he says he's going to do on the defense for sure because he's done it every year he's been here.  I think he's a very, very good head coach.  I've said that before.  And he's going to be also given a lot of (with) some very, very good talent, I hope, in the draft, and I think he'll make the best use of it.  I have a lot of confidence, also, in our coaching staff, Marty (Mornhinweg) and the other coaches I think are the perfect combination for what we have as a team and where we want to go.
Videos
Aaron Rodgers Injury Fallout & Jets/Bills Recap