Featured Editorials Home Slider
Rex Ryan, "Nobody Replaces Revis"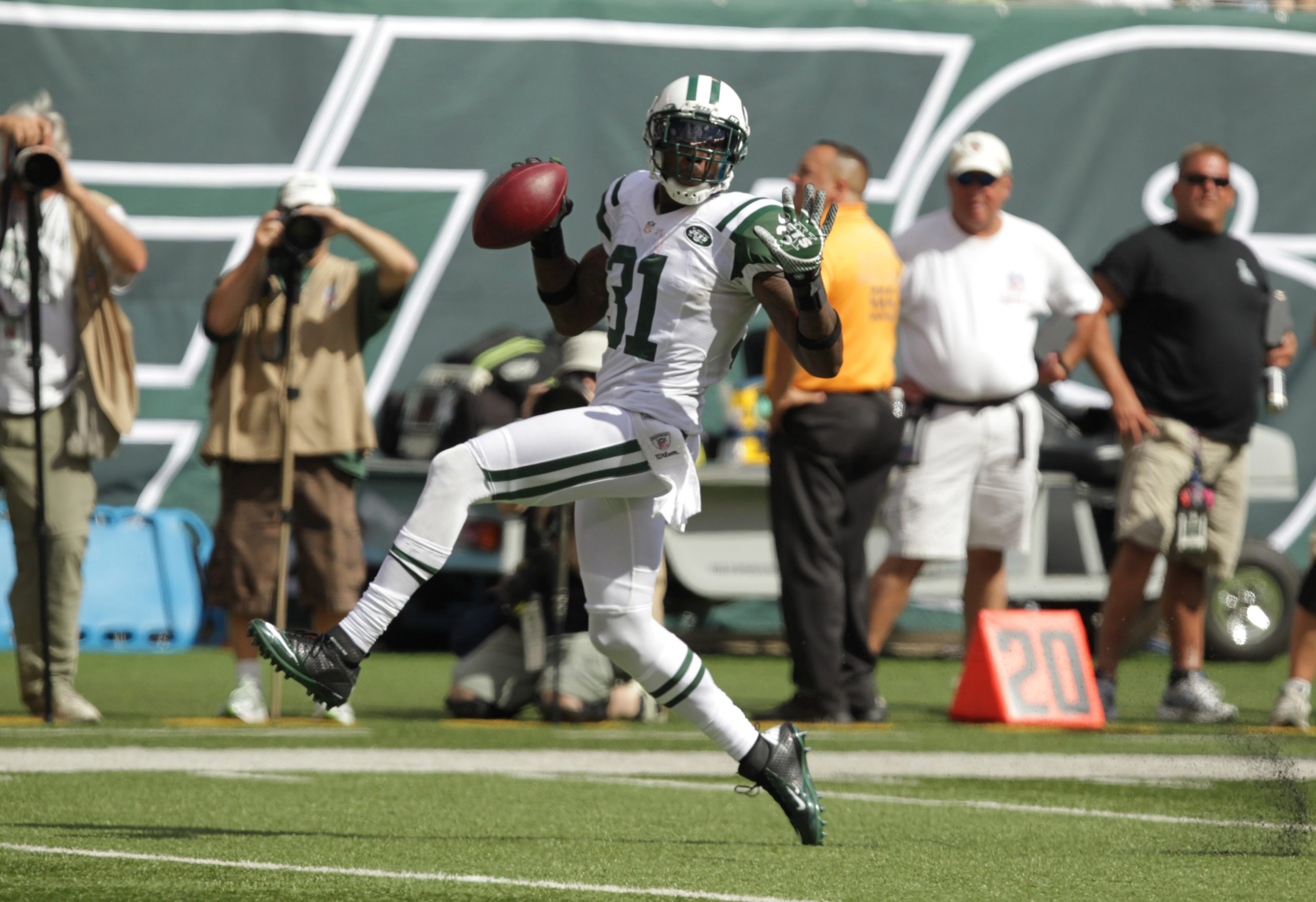 When the Jets selected Dee Milliner in the 1st round of the 2013 NFL draft, many began to speculate that Dee would feel pressure to replace Darrelle Revis.  Rex Ryan addressed that thought pretty clearly by stating, "Nobody replaces Revis".  Rex was also asked if it would technically be Antonio Cromartie that had to replace Revis.
(With) Cro, I understand what you're saying, he did some of those roles where he would take out the number one receiver and stuff like that. He did that all last year when Darrelle only played two games, so I understand what you're saying there, but we want Cro to be Cro and we want to Dee Milliner to be himself. That's it. He's a great football player. All these guys are. They don't have to worry about trying to be compared to Darrelle Revis. Darrelle is certainly a great player. I think both these two guys, obviously with Cro making the Pro Bowl last year, and we'll see with this young man. All he needs to do is be the guy we drafted, that's be himself, and we'll be more than happy with that.
There were some injury concerns surrounding Milliner and GM John Idzik spoke about that.
We're comfortable with the medical. He's had a few things. He's a very physical player. He doesn't miss time. He played through the injuries. He attended that Indianapolis Combine so he could compete. That's very important to us, and then had his surgery post-Combine, so that says something (about) the kid. Dee just loves football. He just does not miss practice. He does not miss games. That was really important to us. But in short, we're comfortable with his medical.
Many fans want to know who will play where.  It seems likely that Antonio Cromartie will handle the other teams #1 wideout, the role that Revis used to handle.  How will it work with Milliner and Kyle Wilson?  Who will cover the slot receiver? Rex Ryan said we will have to wait and see.
We'll let all that sort out. Dee has played in the slot as well, so he's had experience playing inside (and) outside. Again, I think he's a complete player. He's a great tackler. He's physical. He can play press man (and) off man. You name it, he can play it, inside, outside, whatever.
Possibly the biggest question of all pertains to when Milliner will be ready for football activities.
He's a good way through his rehab and it would (likely) be sometime in June. Until we get our hands on him, we won't know for sure. What's going to be nice is we'll have the rookies in for rookie mini-camp in two weeks and, pending his status at school, he should be able to stay and he'll get right on to rehab. Certainly, by training camp and that would be the projection now, but it's a little premature for us to say without having put our hands on him. We would say some time in June, he (will be) ready to go. This guy, again, fast healer and tough are probably understatements. If anyone is going to beat the curve, Dee will beat the curve.
Videos
Aaron Rodgers Injury Fallout & Jets/Bills Recap