Sheldon Richardson Talks About Being A Jet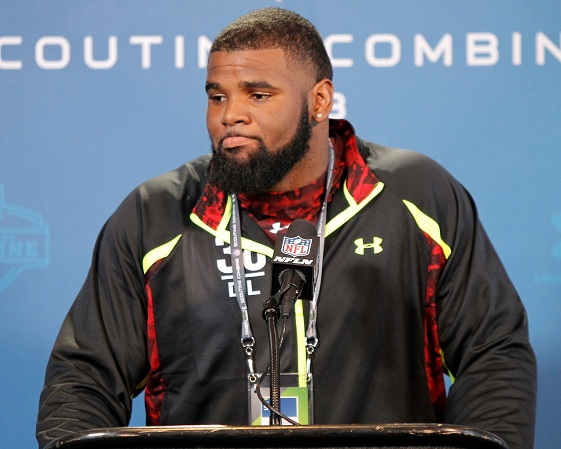 Most Jets fans were surprised that the Jets went defense with both selections in the first round of the draft.  Sheldon Richardson spoke after being drafted by the Jets and here is what he had to say.
On if he was surprised the Jets selected him…
I met with them at the combine and it seemed real relaxed in the fifteen minute meeting we had. It came not as a surprise, but any call (that I received) would have come as a surprise to me.  I'm just glad that they gave me a call and they gave me a chance. Now I am ready to go and get a win.
On his role in Missouri's defense and how he describes himself…
We played in a 4-3 scheme. (It was a) one gap defense. The type of player I'd describe myself as is a Sheldon Richardson type guy. I want to come in and make a name for myself and just work hard and help bring wins to the team.
On if he was told what his role will be with the Jets…
No, they didn't (tell me).
On his versatility along the defensive line…
I think I'm very versatile. Helping out the defense and contributing and stopping offenses is what I do. That's the only thing I can say about that. Whatever position they want me to play, I'll come in and learn it at the best of my abilities and give it 100%.
On if he considers himself one of the top-four players in the draft…
Yeah, I really do. Any guy should have confidence in his talent and his ability. I really do think I was one of the top guys in the draft and I'm just happy to come to the Jets.
On if he has ever played in a 3-4 defense before…
Yes, I have. We used both of them in Mizzou (Missouri) but, it was more of a 4-3 scheme. We did both, I played in 3-4 and 4-3.
On what position he played in the 3-4…
I played nose (tackle) the first game and I moved back and stood up for the rest (of the games).
Videos
Aaron Rodgers Injury Fallout & Jets/Bills Recap