Home Slider Jet News Transactions
Jets Release Quarterback Tim Tebow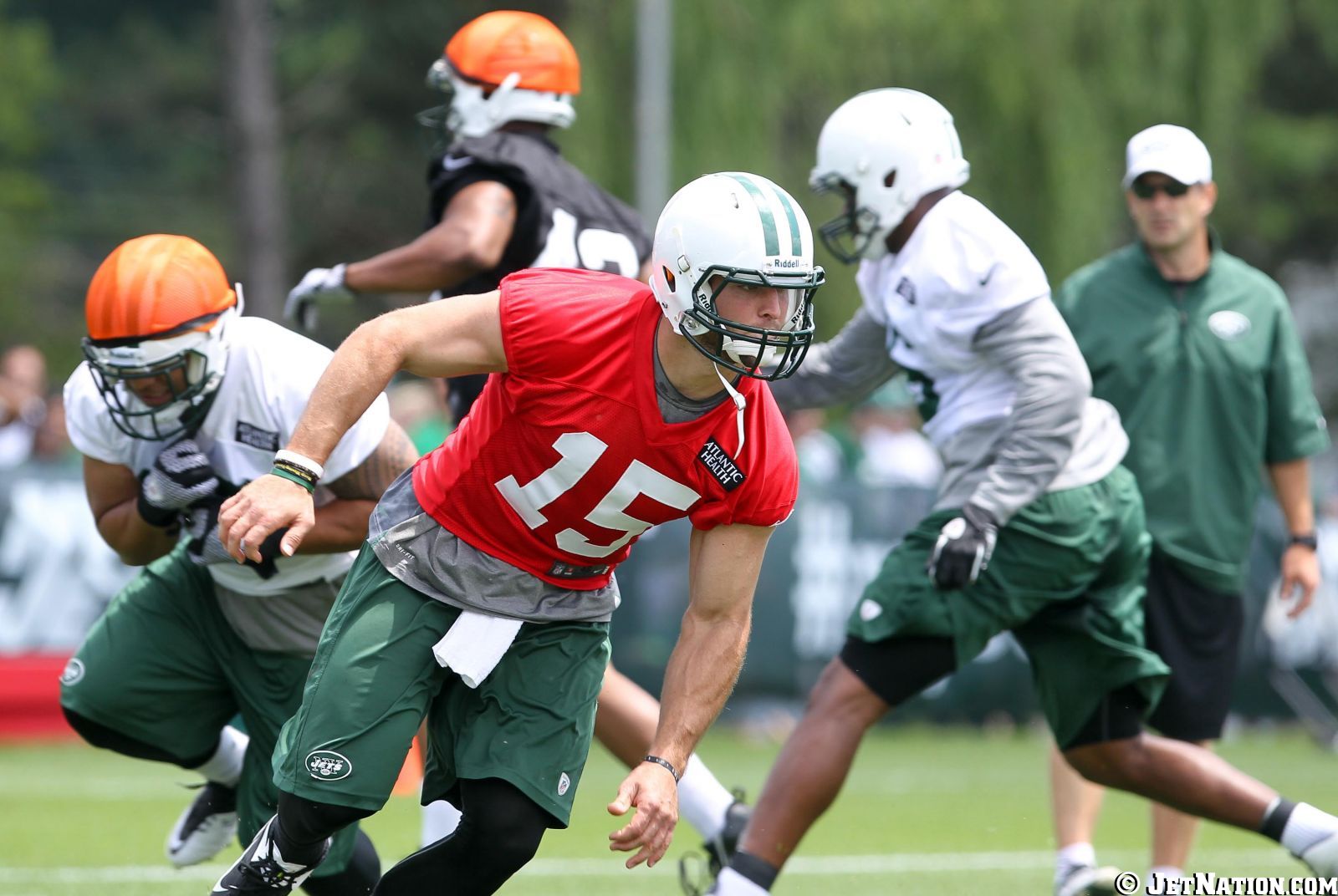 According to Brian Costello of the New York Post quarterback Tim Tebow has been released from the New York Jets:
Source: The jets have released Tim Tebow #NYJ

— Brian Costello (@BrianCoz) April 29, 2013
Tebow spent one tumultuous season with the Jets after they acquired him via trade from the Denver Broncos in March of last year. The ultra-popular Tebow brought his loyal fan base with him to New York but seldom saw the field during the 2012 season.  The Jets had been looking at Tebow trade possibilities but it became apparent after the 2013 NFL draft there would be no takers.
The release of Tebow clears $1.055 million in salary cap space for the 2013 season and $895,000 in 2014. The Jets will be responsible for a salary advance payback to the Broncos they agreed to during the trade, approximately $1.5 million remaining, which will count against the Jets 2013 salary cap.
Here is a thread from the JetNation forums where you can discuss and read more about the release of Tim Tebow.
Videos
Aaron Rodgers Injury Fallout & Jets/Bills Recap