Featured Editorials Home Slider JetNation Radio Podcasts
JetNation Podcast Mornhinweg And Thurman Take Questions At Event And Geno Smith Media Bashing Discussed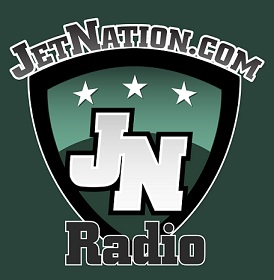 Hosts Dennis Agapito and Tyson Rauch discuss the New York Jets during another episode of JetNation Radio:
Tyson shared his insight from a question and answer session with Jets offensive coordinator Marty Mornhinweg and defensive coordinator Dennis Thurman.
The media bashing of Geno Smith was also discussed along with is the team losing their reputation as a circus?  So listen in to all the latest on our New York Jets.
Videos
NY Jets OTA Recap; Robert Saleh Cancels Minicamp