Home Slider Jet News NY Jets Training Camp
Rex Ryan OTA Talk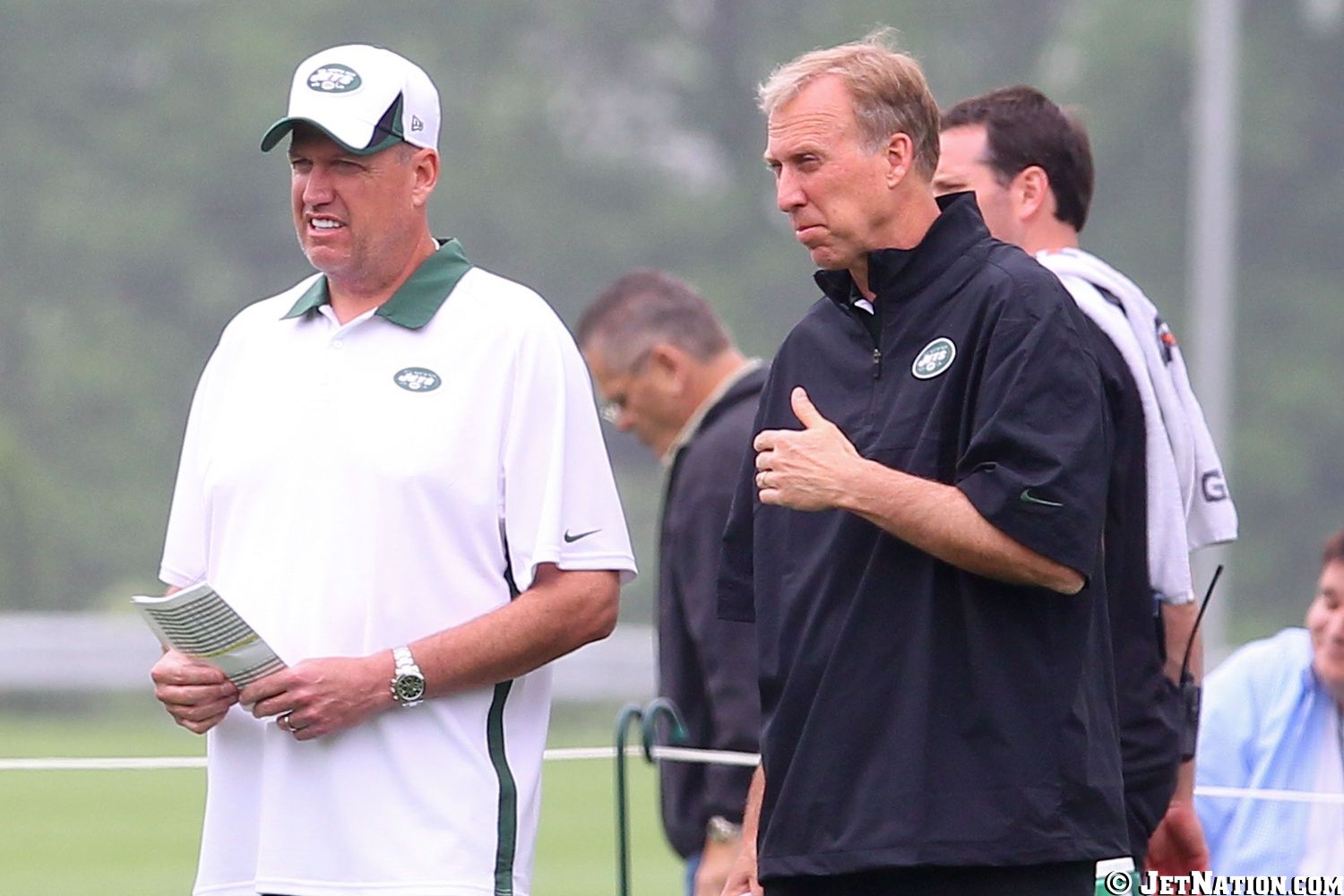 The Jets were on the field today for OTA's (Organized Team Activities).  After practice Rex Ryan spoke to the media about the quarterback situation.
On whether the Geno Smith and Mark Sanchez getting the majority of the reps is an indication that the quarterback competition is a two-man race…
Again, there's going to be competition. Each day would vary as far as what you're putting in. You can probably say the same thing about any other position with a third group. I think the numbers were probably dispersed fairly evenly to that as well.
On whether he would be open to adding another veteran quarterback to the competition…
I think this organization, as we've stated, and myself obviously included with this statement, that any player that we think could help this football team, we would be open to.
On the importance protecting the football will be in determining the starting quarterback…
I think it's a huge issue for our football team. Obviously, that position, you have to protect the football. You're going to have the ball in your hand every snap on offense, but it's even more than that. We'll evaluate the punt returner the same way (and) evaluate the kick returner the same way. So, those are areas that we know we have to improve in. We have a lot of talent. Joe McKnight has led this league in kick return (average), but Joe will probably be the first one to tell you, "I better protect it. I need to protect it to help my team." So, as we look at it, absolutely that will be weighed into the decision (of) who's going to play quarterback.
Below is a video of Rex Ryan from NJ.com.  Also, be sure to check out our photo gallery from NY Jets OTA's.
Videos
NY Jets Phase 3 OTAs, Expectations and a Minor Calf Tweak with Greg Renoff