Featured Editorials Home Slider
Teammates Ready To Move On From Sanchez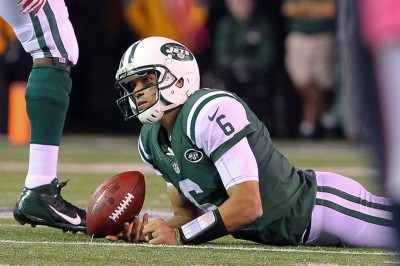 This slipped through the cracks yesterday, but Mike Freeman of CBS sports wrote an article about nine offseason moves that need to happen. One of them? The Jets should cut Mark Sanchez. Here's a blip of what Freeman wrote:
"This from a Jets player, who asked not to be identified: 'Everyone on the team likes Mark personally but there's a general feeling among some of the players that maybe it's time to give someone else a chance.' The player went on to say that he estimates that 80-90 percent of the team feels the same way he does."
This shouldn't really come to the surprise of anyone. I mean, you've watched Mark Sanchez play the last two years, why wouldn't you want change at that position? The more concerning part is the "anonymous" bashing. If you're going to say these things, be a man and put your name on it. My hope is that the leaders of this team can come together and tell everyone to knock it off and keep it in the locker room.
Just another day in Jet Nation.
Videos
New York Jets OTA Presser Takeaways, Aaron Rodgers' Impact and Summer Delusion