Featured Editorials Home Slider
Cromartie Is About Winning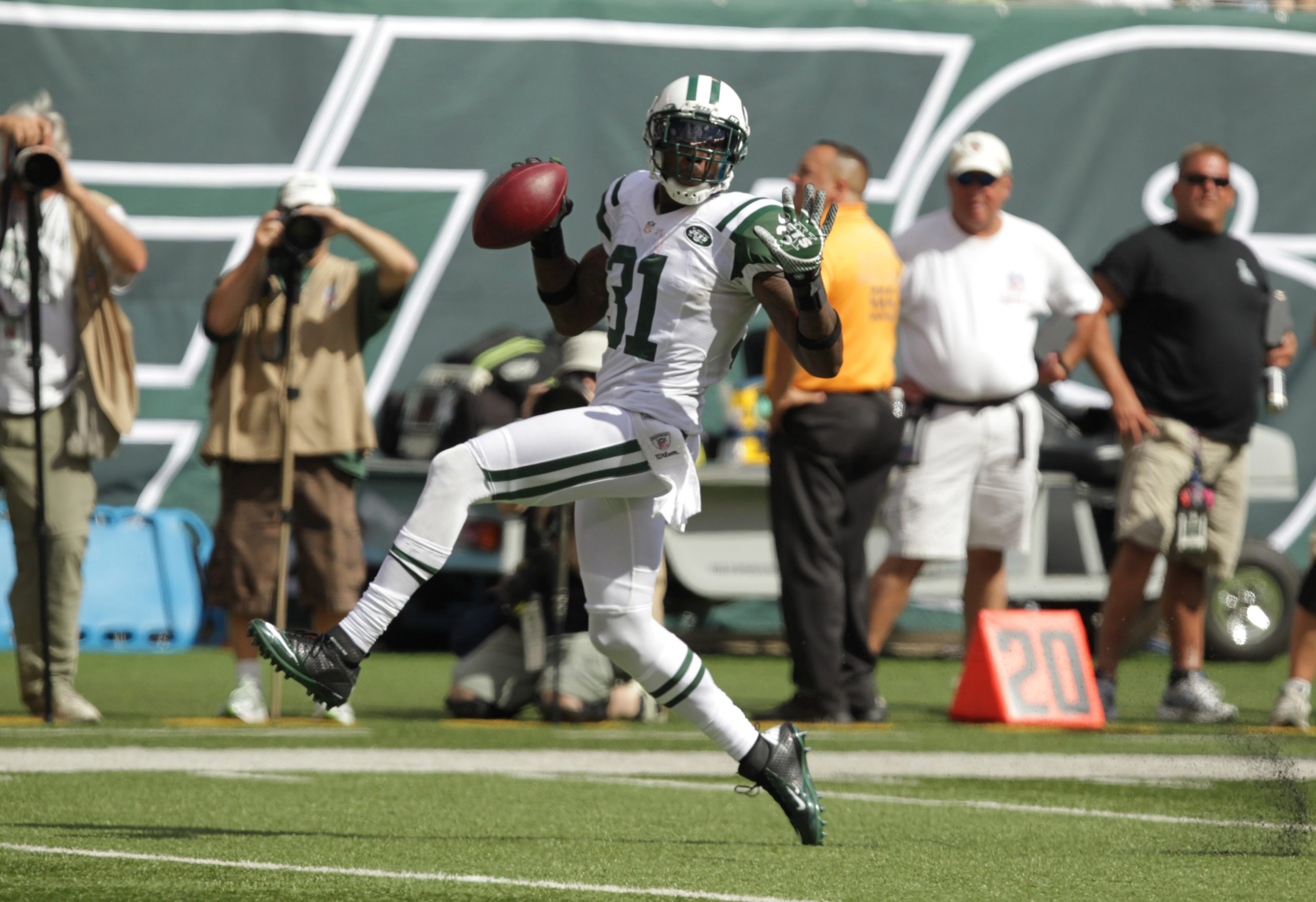 Antonio Cromartie has come from a long way from his rather embarrassing moment on Hard Knocks when he struggled to name his seven children. Cro has exceeded expectations in play since being traded from San Diego to New York in 2010 and seems to be taking more of a leadership role when he announced he will hold a Jets DB's camp before training camp.
With Darrelle Revis gone for good, can Cromartie elevate his play even more? Can he become the best corner in the league? Apparently he has told the New York Post's Brian Costello he can, but he doesn't want to. This is part of a post from ProFootballTalk.com:
Specifically, Cromartie thinks he can be the best cornerback in the NFL.  But he doesn't really want to be.

"Can I be?  Yes.  Do I care to be? No," Cromartie recently told Brian Costello of the New York Post.  "If we're winning and I'm doing the things I need to do, then that's what it's really all about."

It's a bizarrely mature comment from Cromartie that could get lost in the headline.  He's basically saying that he's more interested in team accomplishments than individual accolades.
It's nice to hear things like this from Cro, and who knows, if he puts together another year like 2012, maybe he will be considered the best corner in the league.
If you are looking to go to a Jets game, here is a source for Jets tickets.
Videos
Aaron Rodgers Injury Fallout & Jets/Bills Recap