Mangold: Sanchez Should Be Jets Starting Quarterback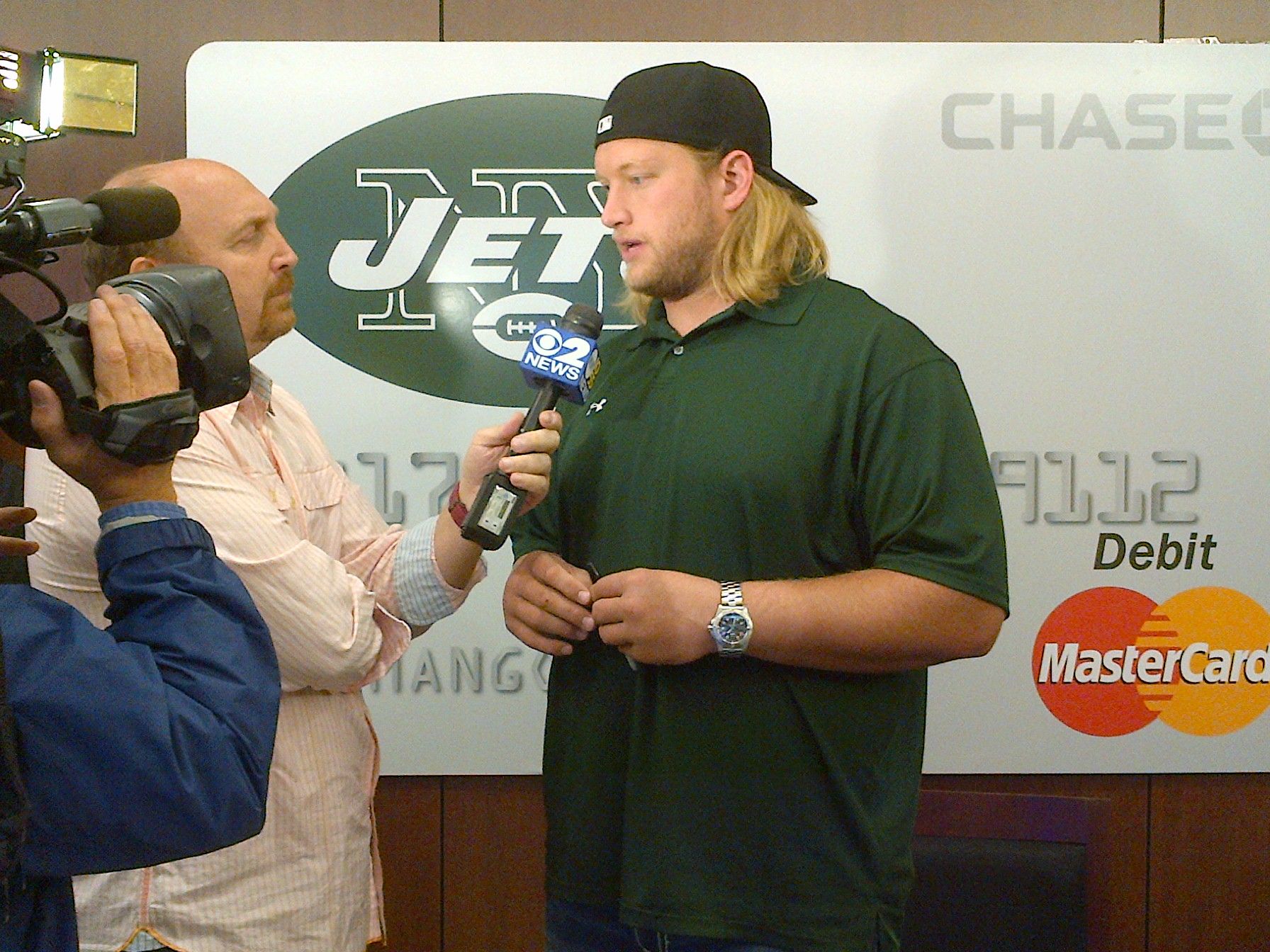 Nick Mangold made a splash today when he said that he believed his teammates wanted Mark Sanchez to start.
Mangold told Bart Hubbuch of the New York Post:
"I haven't walked around with a pen and paper and taken a poll, but from the feeling I get, the locker room wants to win. Whoever gives us the best chance to do that, we want out there — and at this point, Mark gives us that best chance."
The key words in this quote are "at this point." A lot of fans are clamoring for Geno Smith to take over the starting role, though it is unlikely that the rookie quarterback will win the job right out of training camp. Both Sanchez and Smith are learning new offensive coordinator Marty Mornhinweg's system.
Even though Mangold says he believes his teammates want Sanchez to be taking snaps under center when September rolls around, he says Smith has potential:
"I thought he did pretty well, but there are rookie growing pains … You gotta learn a whole new system. You're coming from college where you have all of your buddies from the past four or five years, who all know each other. Now all of a sudden you're coming to a huddle, you're telling guys who are 30 years old, couple of kids, a mortgage, you're telling them what to do. It's a big transition."

"He's not there yet, obviously. But I think he does have the opportunity to be pretty good this year."
Source: New York Daily News / Seth Walder
In related news, the Post's Bart Hubbuch tweeted, "Mangold said new Jets OC Marty Mornhinweg was able to get his entire offense implemented in minicamp/OTAs. Positive development, if true."
Mangold said new Jets OC Marty Mornhinweg was able to get his entire offense implemented in minicamp/OTAs. Positive development, if true.

— Bart Hubbuch (@HubbuchNYP) June 19, 2013
Videos
Aaron Rodgers Injury Fallout & Jets/Bills Recap