Featured Editorials Home Slider
Thoughts From The Airport Part Two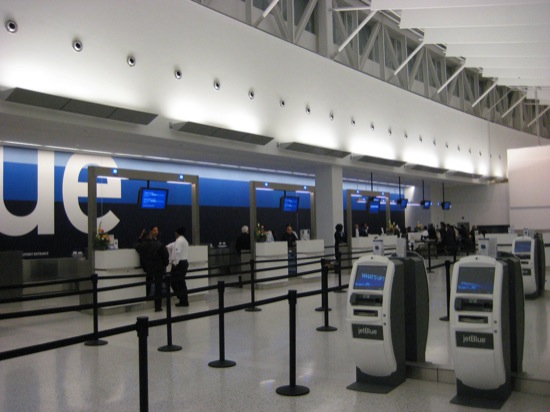 I just spent a week waiting in lines at Disney World, which gave me a lot of time to think about the Jets.  As I sit in the airport waiting to fly back home, I am going to share those thoughts with you.  I know what you are thinking, I did this last year and I could not have been further off base.  The past is behind us and it is a new season, for the Jets and my predictions.  That said, I do admit that my predictions last season were terrible.
Here are some thoughts for this season:
Rex Ryan is fighting for his job this season and to quote a line from Rocky Balboa he "has to go out the way he has to go out".  That means blitzing, blitzing and more blitzing.  The Jets were boring last year.  I am really not sure what theory to believe behind the departure of Mike Pettine.  Regardless, Rex is in charge and he will be calling the plays like his job depends on it; because it does.  That means they will be aggressive, like they were during Rex's first two seasons.  The Jets defense will rank in the top 3 in the NFL when the season is over.
Is it Braylon Edwards time yet?  Seriously when will the Jets admit that their wide receiver woes are real?
Mark Sanchez is going to beat out Geno Smith and start the season as the starting QB of the NY Jets.  I know, most of you don't want that to happen but the Jets have invested so much in Mark, it actually makes sense to see what he can do under Marty Morhinweg.  If things don't go well it should be a real short glimpse but Mark will win the job in camp.
Signing Kellen Winslow Jr. is a move that will pay dividends for the Jets this season.  Winslow will have more yards receiving this year than Dustin Keller averages for his career.  What does that mean?  It means that Winslow will have at least 576 yards receiving.
There is too much fuss about Quinton Coples being moved to linebacker.  When the games count Coples won't be runing down the field chasing a tight end.  He will be doing what he does best; chasing the QB.
From the shameless plug department: You should join us for our JetNation Road Trip to Baltimore (Jets \ Ravens game).
Saving the best for last, drum roll please, The New York Jets will make the playoffs this season.
Many Jets fans will disagree with these predictions but I assure you these will all happen.  If you want to let me know exactly how right I am feel free to stop by our New York Jets message board.
Videos
Aaron Rodgers Injury Fallout & Jets/Bills Recap