Cromartie's 2013 Performance Will Decide If He Remains A Jet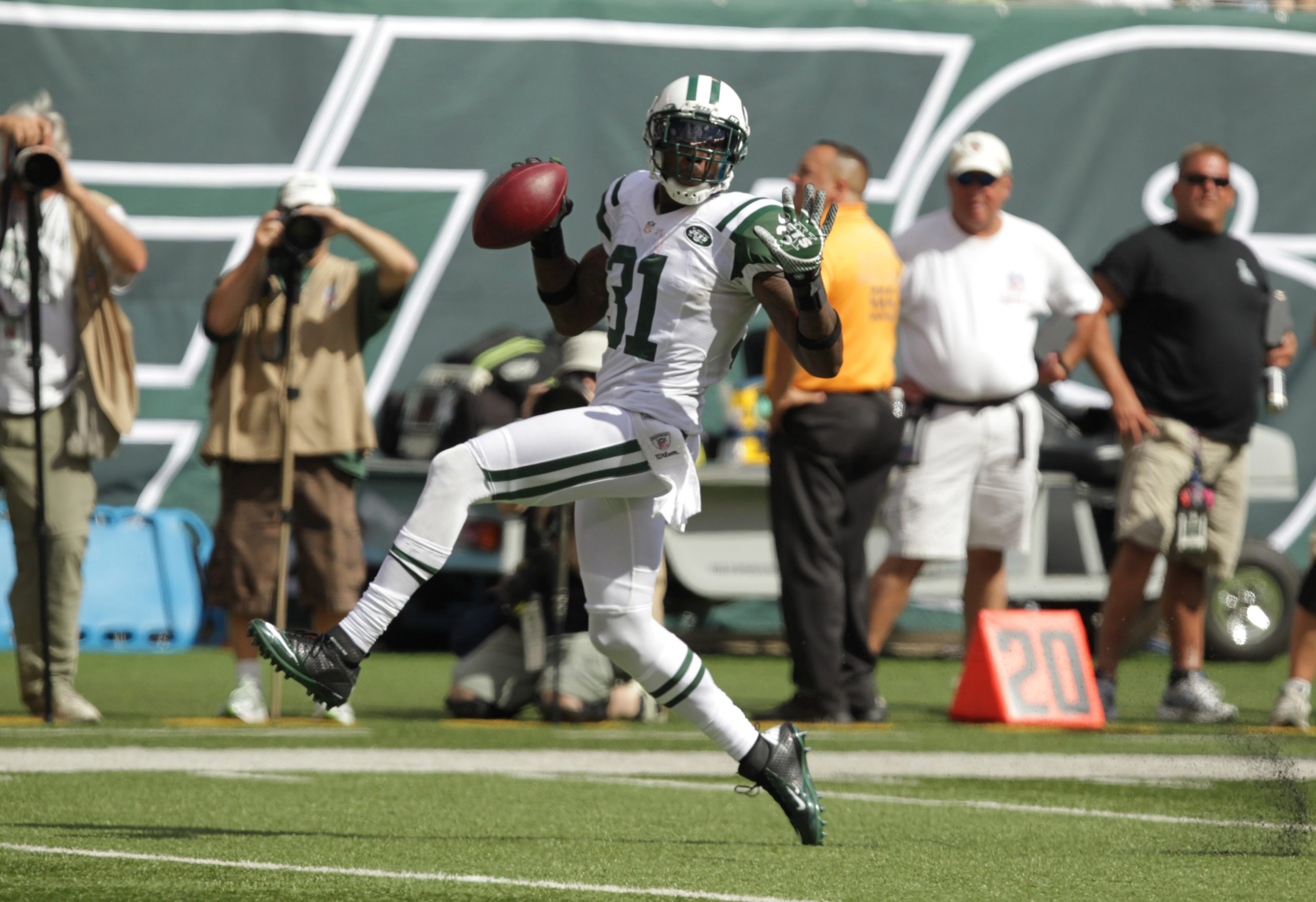 After cornerback Darrelle Revis suffered a season ending injury early last year it was up to Antonio Cromartie to step up to fill the void left by the loss.  Cromartie did just that playing at Pro-Bowl level.
With Revis being traded the Jets will again look towards Cromartie to perform at a high level.  Already taking a leadership role working out with other Jets players before the start of training camp Cromartie seems to be primed for another impressive year.
This is an important season for the Jets regarding Cromartie's future with the team given his current contract situation.  The team has Cromartie's rights through the 2014 season but restructured his contract this year to create salary cap space. The unfortunate circumstance of this contract change is Cromartie now carries close to a $15 million 2014 salary cap charge.
The Jets will need to take action to lower Cromartie's high 2014 cap charge and his 2013 performance will go a long way in choosing the best course of action to achieve this. 
If the Jets were to release Cromartie after the 2013 season they would save $9.5 million on the cap but no longer have the cornerback's services.  So if Cromartie (29) continues to play at a high level the Jets might want to keep him.
Another option would be to add years to Cromartie's contract and give him a signing bonus, which would get spread out over the life of the contract, so the Jets can pay Cromartie his salary while lowering his 2014 cap number and lock him up for a few more seasons.
Cromartie will play an interracial role with the Jets this season and if he performs up to expectations should remain a Jet past the 2014 season.
Videos
Aaron Rodgers Injury Fallout & Jets/Bills Recap