Featured Editorials Home Slider JetNation Radio Podcasts
JetNation Podcast: Jets Reporter Kristian Dyer & Dolphins Preview with Andrew Abramson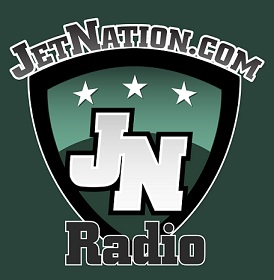 On the latest episode of JetNation Radio (July 9th): (Show Link)
A review/preview of the Jets AFC East rival with Miami Dolphins beat reporter Andrew Abramson (@AbramsonPBP) from The Palm Beach Post:
How will QB Ryan Tannehill do in his second year as a starter?
Has the team's aggressive approach in free agency made the Dolphins a playoff contender?
Can the team overcome the loss of key players like LT Jake Long, RB Reggie Bush and CB Sean Smith?
Who are some "under the radar' players to look for this year?
Hosts Dennis Agapito and Tyson Rauch were joined by Kristian Dyer (@KristianRDyer) Jets beat reporter for Metro New York who gave  his first hand insight on the team:
What did he take from OTAs and Minicamp?
How does he see the quarterback competition going?
Will the Jets look to bolster their receiving core?
Can TE Kellen Winslow have an impact in the offense?
Next Episode: (July 16th).
Videos
Was Boomer Right to Blast Becton? Former Jets QB Sounds off Against Jets Tackle.