What Makes Up An NFL Roster And Cut-Down Dates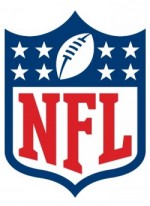 There is often confusion when it comes to who counts on an NFL roster as teams are limited to no more than 90-man year round.  During the offseason teams attempt to keep all 90 players on the active list, which means they are practicing and attempting to make the team. 
Here's the combined lists which makes up the year-round roster limit:
·

        

Active
·

        

Inactive
·

        

Practice Squad
·

        

Exempt
The following "Reserve" lists:
·

        

Injured
·

        

Drafted-unsigned
·

        

Physically unable to perform
·

        

Non-football illness
·

        

Non-football injury
·

        

Suspended (for less than one year)
·

        

Future
·

        

Franchise
·

        

Transition
·

        

Exclusive rights
·

        

Unrestricted free agents with an individually negotiated right of first refusal
·

        

First refusal rights
Source: NFL Communications
If during the offseason a team has 90-men on the roster and wants to bring in a new player they have to remove a player from the roster.  Sometimes if you look over a team's active list it might not show 90 names but there are 90 members of the roster. 
Example:  Any player who is tendered, given a contract offer, counts like unsigned draftees.  They are not under contract yet or on the active list but they are on the un-signed draft choice list and count towards the 90 limit. 
Same thing applies to the Physically Unable to Perform list (PUP).  Many think a player on PUP does not count on the roster but they do count towards the 90.  If a team places five players on PUP at the start of training camp that team now have 85 active roster spots available. 
There is one way around the 90-man limit and it depends how a player is put on Reserve/Injured (IR).  If a player with three or less accrued, earned, NFL seasons is injured the team can waive, expose the players rights to other teams in a worst to first order, that player with an injury designation.  Once the player clears waivers the team can place them on (IR) and they will not count against the 90-man limit until the season starts but a veteran, who can't be waived in the offseason, would go directly to (IR) costing the team a spot. 
The problem with waiving a player is it allows other teams to pick-up his contract if they want.  Last season the Giants needed to create a roster space so they waive/injured tight end Jake Ballard figuring he'd clear waivers and go on IR but the Patriots claimed Ballard gaining his rights. 
This year teams must trim their active roster to 75 on August 27th by 4 p.m. (EST) and down to 53 by August 31st 6 p.m. (EST).  Now the roster is still made up of the above list not just the 53 active/inactive but if a player gets hurt and is moved to IR this opens a spot on the 53-man list.
On game day 46 of the 53 man are active while the other six are inactive, but are still paid, as teams choose who to activate depending upon their position needs that week.  For example, usually teams carry three quarterbacks but only two are active on game day.  
People generally focus on the 53 members of the team who are eligible to play as the roster but the team usually has eight practice squad members who count on the roster as well. Practice Squad members can be picked-up by other teams unlike those on the 53-man active/inactive list.  Also during the season everyone on IR or PUP count on the roster.
So a team can't have 53 active/inactive, 8 practice squad, 5 PUP and 25 on IR that would put them over the 90 limit.  The team would likely have to give an injury settlement to remove a player of IR or limit their practice squad if they had this unusual issue.
Especially during the offseason understanding if a team is at their roster limit allows one to know why a transaction was necessary to bring on a new player.  While it is unlikely a team could reach the limit during the season an NFL roster includes much more than just the players you'll potentially see on the field. 
Videos
NY Jets Phase 3 OTAs, Expectations and a Minor Calf Tweak with Greg Renoff