Featured Editorials Home Slider
Things We Don't Hear Enough About The NFL And Its Players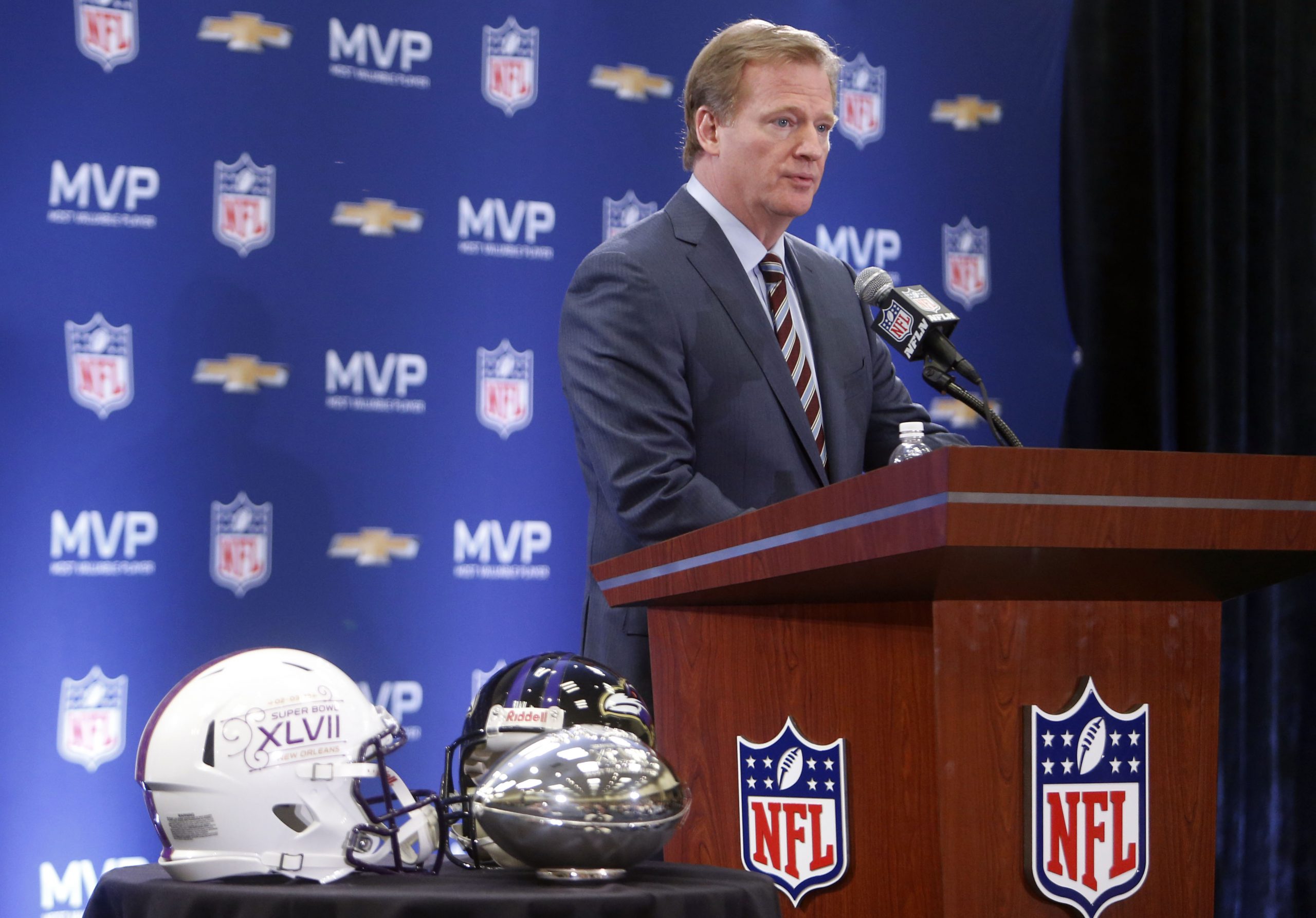 All that is being talked about in the NFL right now is players who have tainted the image of the league.  Between the Aaron Hernandez story and the fact that over 30 players have been arrested since the Super Bowl, the media hasn't taken any time to show stories of the players who are doing good for their communities by giving back, visiting sick children, or just donating their time to camps and local affairs.
The NFL, a tax exempt not-for-profit organization, above all other professional sports really does a great job in offering programs for players to give back.  The NFL "Play 60" program is an excellent way for players to motivate the youth of this country to be active more than just in their physical education classes in school.
The "NFL Punt, Pass and Kick Competition", "NFL Flag" and "USA Football" are examples of promoting safe game-play for youth football players.  The league has initiative programs such as "Breast Cancer Awareness" (which makes a fortune for Breast Cancer foundations through selling pink gloves, wristbands, cleats, etc., as well as, setting up a Breast Cancer Walk) and "NFL and the Military," which is highlighted by "Salute to Service" donations.
These are just some of the things the NFL does to give back.  These are the things you may see on TV commercials or during games in season.  However, you don't hear about all the GOOD that some players are doing for their communities around the league.
Below I've highlighted just a FEW players who have been giving back in one form or another.  These players deserve to be recognized for their outstanding efforts in the community.  They truly understand and are thankful for being a professional football player and are showing that they know it's important to represent themselves, their organizations, and the NFL in the proper manner:
Delanie Walker: Walker is a spokesperson for people against drunk driving.  He recently spoke to the NFL rookies at the Rookie Symposium about the importance of making the right decisions when partying.  He explains the chauffeur service, as well as, the repercussions of just one poor drunk decision.  Walker became a spokesperson against driving under the influence and has had a major role in Mother's Against Drunk Driving (MADD) in the past few months.  Unfortunately, it took a fatal car accident (Walkers Aunt and boyfriend were killed very soon after the Super Bowl) for Walker to become a spokesperson.  Since the incident Walker has been all of the country with MADD and with a panel of people who speak to youth and professionals about the seriousness of driving under the influence.  Walker has done a great job in giving back to his community.
Larry Fitzgerald:  Fitzgerald recently gave 1,000 brand new Riddell helmets to youth football players in his hometown of Minneapolis, Minnesota.  Additionally to the helmets, Fitzgerald has brought in the "Heads Up Program" to his hometown to teach athletes the proper way to hit to protect their bodies.  Fitzgerald recently came back from Senegal where he went to help improve their way of life, bring them fresh food, and bring pride to a poverty struck country.  To name a few more things Fitzgerald has done that, he sent to cancer patients, all expenses paid to the Pro Bowl, and creation of the "Larry Fitzgerald First Down Fund," which helps young children participate in positive activities throughout the year. Fitzgerald has been the model pro and role model for the NFL and it should be recognized more often.  If you wish to give back and help Fitzgerald here's the link to his website: (LINK).
Santonio Holmes: Holmes had a history of issues in the NFL early in his career, but he's really turned the corner in his career and has done a lot for the good of society.  Recently, he has supported UStadium's "Flags for Foundations"  a Flag Football tournament being held on Roosevelt Island.  Fellow bloggers Nick Spano, Frank Vittorino and Charles Raisch are organizing it and Holmes will be there to support it.  Every year, Holmes organizes an event called "Strikes for Sickle Cell Bowling Event" to support Sickle Cell Anemia research.  Holmes created the III and Long Foundation (for Sickle Cell research), as well as, an Ascent School for Individuals with Autism.  For all the league issues Holmes had as a younger player, he really has repaired his image and has done a lot of good for Sickle Cell Anemia, and Autism research.
Paul Soliai: Soliai recently donated $250,000 to his alma mater The University of Utah to help them build a new football complex.  Other players who helped this same cause include Alex Smith ($500,000), Jordan Gross, Steve Smith, Eric Weddle, former Jet Sione Po'uha and Brian Johnson.
Navorro Bowman:  In March of 2013, Bowman and teammate Ted Ginn Jr. went to Africa to provide hearing aids to people in need.  It's part of a program that players such as Santonio Holmes, Vontae Davis, and Vernon Davis have taken part in known as "Pros for Africa."   Bowman also holds his own youth camp for young players where he teaches them everything from proper form tackling to catching passes.
These are only a few of the good stories in the NFL lately.  There are many players who hold or attend youth camps, who visit young sick children, and who make donations to charities that do not want the attention or don't want people to know that they donated because it's not important to them.  When Hurricane Sandy struck the East Coast, players came out in droves to help clean up the damage and donate money.  Not many of them wanted the accolades of hearing the media say that they gave money because they felt it was right in the heart to do so (Mark Sanchez, Eli Manning to name a few).
The goal of this article was to give credit where credit is due, to the good guys of the NFL…a distraction from the constant negativity surrounding the league right now.  It was my intention to get these guys names out there to show that for every Aaron Hernandez bringing a black cloud over the league, there are guys like Delanie Walker, Larry Fitzgerald, Santonio Holmes, Paul Soliai and Navorro Bowman that clear the air by giving back to their communities. They have a passion for giving back to society, in this country and in the world, to help people in need through various acts of kindness.
Videos
NY Jets Phase 3 OTAs, Expectations and a Minor Calf Tweak with Greg Renoff