Home Slider Jet News Jets West NY Jets Training Camp
Jets West Exclusive Coverage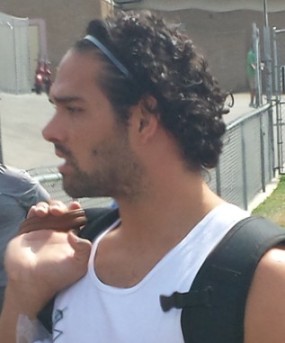 JetNation was live and on location during the annual voluntary practices known as "Jets-West" held by quarterback Mark Sanchez at Mission Viejo High School in California. 
Be sure to check out our Jets West photo gallery.  During this week we will be bringing you exclusive interviews from players who spoke with JetNation.com:
Running Back – Chris Ivory
Wide Receiver – Stephen Hill
Tight End – Kellen Winslow
Wide Receiver – Jordan White
Tight End – Konrad Reuland
Mark Sanchez answered the questions from JetNation.com along with other members of the media:
What does he and his teammates get out of coming to these voluntary practices?
How is he adjusting to Marty Mornhinweg's system and does he fit the new offense?
Will he win the quarterback competition?
How does he feel about Geno Smith's decision not to attend Jets West?
What is his opinion of the current group of skill players?
Don't forget to listen to JetNation Radio, Tuesday July 16th at 8pm, and call in live with questions or comments about the practice or any topic regarding the Jets.  Host Dennis Agapito was live on location at Jets-West and along with host Tyson Rauch will analyze what happen.  They will also be playing clips of numerous player interviews from the practice.
So check in with JetNation.com for continued coverage of our New York Jets.
Videos
New York Jets OTA Presser Takeaways, Aaron Rodgers' Impact and Summer Delusion