Jets Options With Santonio Holmes – PUP List Explained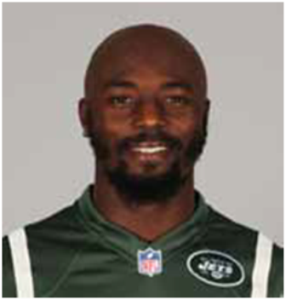 With the Jets set to start training camp next week wide receiver Santonio Holmes is likely to be put on the physically unable to perform or PUP list when camp begins due to a Lisfranc (foot) injury suffered last season.
A player must be placed on the PUP list at the beginning of training camp once they are deemed unable to perform by the team's physician.  If a player begins camp and practices they are no longer eligible to be placed on PUP. 
At first the player is placed on the active/PUP list which means they are on the active roster and occupy a roster spot.  They are not allowed to practice but can attend meetings while rehabilitating from their injury. 
The player can be removed from the active/PUP list during training camp, before the NFL's second roster cut-down date (August 31st), once they are ready to return to practice.  If the player is still on the PUP list when camp ends the team has to decide whether to place the player on reserve/PUP or move them to the 53-man active/inactive list.
Any player on reserve/PUP becomes ineligible to compete in a game or practice until after the sixth week of the season (October 15th).  The team will only place someone on reserve/PUP if they're sure the player will be not be able to contribute within the first six weeks of the season otherwise they will place them on the 53-man active/inactive roster even if they have to miss some games due to their injury. 
Once the sixth week of the season has passed the team is then given a 21 day window to allow the player on reserve/PUP to participate in practice and can place them on the 53-man active roster at any point during the window period.  Once moved to the active roster the player can now take part in games but cannot be returned to the PUP list. 
If the window period ends the team can choose to leave the player on reserve/PUP for the remainder of the season.  Players on the PUP list receive their season salary, like those on reserve/injured (IR). 
The benefit of using the PUP list is it gives the team some flexibility leaving open the possibility for an injured player to return during the season while not using a spot on the important 53-man "game-day" roster.  Of course if the player is ready to return during training camp they can simple be removed from the active/PUP list but it is important to place an injured player on active/PUP leaving the option open, if necessary, to put them on reserve/PUP.
Videos
Aaron Rodgers Injury Fallout & Jets/Bills Recap