Jets Rookies: Milliner, Richardson and Smith Likely To Sign Soon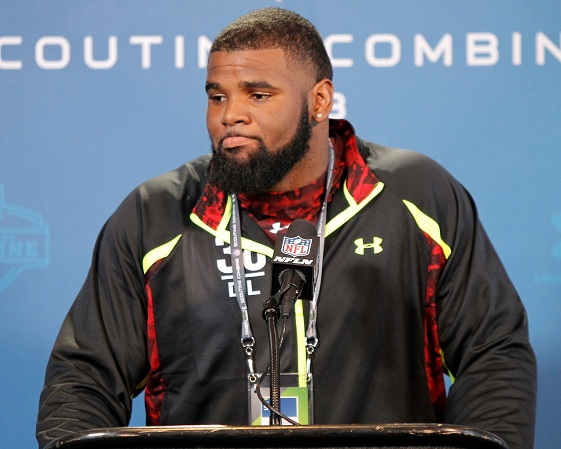 New York Jets training camp is set to open this week with rookies reporting on July 22nd while veterans arrive on July 25th but three of the team's draft picks remain unsigned.
First round picks cornerback Dee Milliner (9th) and defensive lineman Sheldon Richardson (13th) along with second round pick quarterback Geno Smith (39th) are not signed and won't report to camp until a contract is agreed upon.
The likely reason for the hold up with Milliner and Richardson's contract is offset language.  Both players are set to receive fully guaranteed four year contracts, Milliner about $12.5 million and Richardson $10 million.  Of the total approximately $5 million of Milliner's and $4.25 million of Richardson's salary is paid across the four contracted seasons, known as base salary. 
This money is fully guaranteed and increases about 20 percent per season.  Players with a fully guaranteed base salary and an offset cannot double dip, be paid his full salary from one team while being paid by another, if released because the original team will get a salary cap credit in the amount received in salary the player obtains with another team.
Mark Sanchez has no offset in his contract, so if the Jets were to release him, he'd get paid his fully guaranteed base salary ($8.25 million) and could be paid by another team with the Jets receiving no cap relief.  So teams desire an offset while players do not.
The recent signings of the third overall pick Dion Jordan (Dolphins) and sixth overall pick Barkevious Mingo (Browns) signals that the Jets should be able to come to an agreement soon with Milliner and Richardson. 
Both the Jordan and Mingo contracts contains an offset which had been holding up their signings.  In each case a compromise was made allowing for the player's entire signing bonus to be paid this year instead of being paid in installments. 
It is very likely that Milliner and Richardson would agree to the same compromise given that both Jordan and Mingo were drafted higher and their contacts contain an offset, although second overall pick Luke Joeckel's contract with the Jaguars had no offset.
Quarterback Geno Smith remaining unsigned is quite different than Milliner and Richardson's situation in that he will have no guaranteed base salary in his contract.  Smith will receive a four year $5 million contract with $2 million to be paid in a signing bonus, guaranteed, and the rest during the following four seasons but is not guaranteed.  Since none of Smith's base salary is guaranteed there is no need of offset language and the terms are basically set.  So what is holding up the contract?
The NFL Players Association (NFLPA) is currently involved in an investigation of Smith's new agent Kim Miale of Roc Nation Sports run by rap star Jay-Z.  The NFLPA wants to know if Jay-Z played a role in the recruitment of Smith to Roc Nation, which would be a violation of the "runner rule" since he is not an NFLPA certified agent.  There is no other reason than this investigation which would prevent Smith's signing since there is little or nothing to be negotiated.
It is highly likely that all three unsigned draft picks Milliner, Richardson and Smith will be signed soon as the deadline to begin camp quickly approaches. 
Videos
Aaron Rodgers Injury Fallout & Jets/Bills Recap