Home Slider Jet News NY Jets Training Camp
Jets Camp Notes – 07/25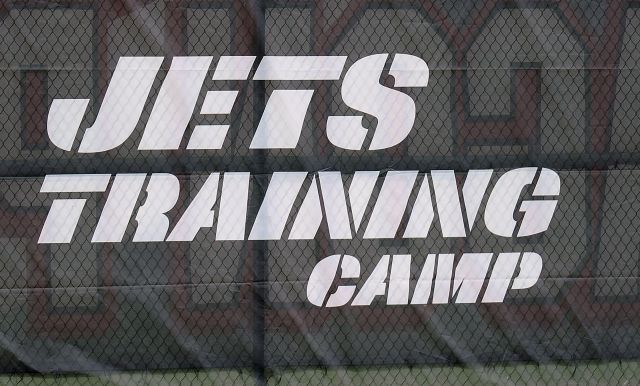 Here are some notes from New York Jets training camp.  The first practice is on Friday at 10am.
Santonio Holmes
Rex Ryan says that Holmes will be in Cortland but he doesn't know when he will be cleared to practice.  "You know, I'm not sure when he's going to be cleared but I will say this – he has been at the facility just working his tail off so hopefully he'll get cleared soon and be ready to get out there with his teammates. I know that's what he wants, but he'll definitely be here."
Braylon Edwards
Rex was asked about Braylon being on a "pitch count" in camp.   "We'll make sure that we're doing right by him as well, kind of like LaRon Landry, we had kind of a pitch count on him in practice to make sure he's there on Sundays. I think we'll have to look at him, maybe some other vets and players, Willie Colon and different players. I'll lean on the medical staff who I think is as good as any in this league. But Braylon is in phenomenal shape. I think he weighed 214 pounds or 215 pounds. That's quite a ways down from where we last saw Braylon.
Mike Goodson
Mike did not report to camp but the Jets were aware that he wouldn't be there.
Goodson's agent Kennard McGuire: "Mike is attending to a few personal matters. … (more)

— Brian Costello (@BrianCoz) July 26, 2013
McGuire continued: "The Jets and John Idzik are aware and have been nothing but supportive."

— Brian Costello (@BrianCoz) July 26, 2013
Joe McKnight
Joe failed his conditioning test and was placed on the active non-football injury list.
Jets clarify that McKnight is on active non-football injury list #NYJ

— Brian Costello (@BrianCoz) July 26, 2013
Videos
New York Jets OTA Presser Takeaways, Aaron Rodgers' Impact and Summer Delusion