Featured Editorials Home Slider Jet News JetNation Radio Podcasts
Analysis Of The NY Jets First Week Of Training Camp (JetNation Podcast)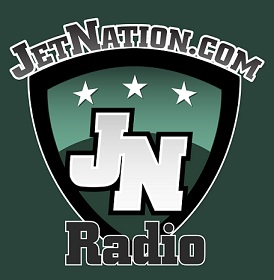 New episode JetNation Radio: (Show Link).
New York Jets training camp is in full swing, hosts Dennis Agapito and Tyson Rauch discussed what has been going on in camp with JetNation:
The current analysis of the quarterback competition between Mark Sanchez and Geno Smith.
Who should be making the final call on the week one starting QB and how much influence will general manager John Idzik have?
Wide receiver Braylon Edwards was resigned along with the development of Stephen Hill, Clyde Gates and Jordan White.
How does the loss of Aaron Berry effect the cornerback competition?
What is happening with the running back position? Mike Goodson is a no-show at camp, Joe McKnight not being healthy while Chris Ivory is nursing a hamstring injury.

 

John Idzik finally gets the Jets first round picks signed.
Next Show:  August 6th at 8pm
Videos
New York Jets OTA Presser Takeaways, Aaron Rodgers' Impact and Summer Delusion