Can Bilal Powell Be The # 1 RB?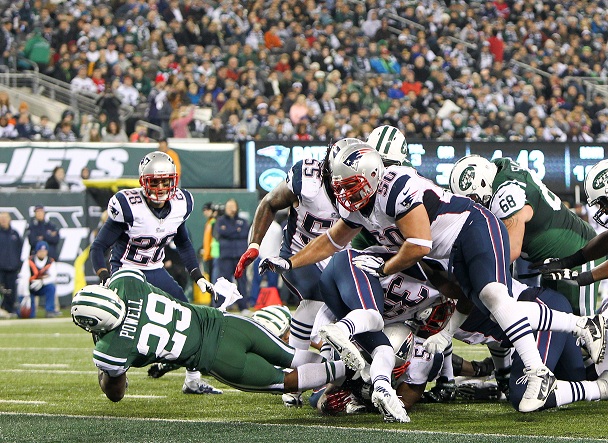 When the Jets acquired running back Chris Ivory this off-season he was immediately placed at the top of the depth chart.  Mike Goodson was signed and many believed that Bilal Powell and Joe McKnight would have to fight for a roster spot.  A few things have changed in the first week of camp:
Mike Goodson still isn't in camp and his future status is unknown
Chris Ivory has been hurt
Joe McKnight has had a variety of issues in camp so far
So the question that needs to be asked is, can Bilal Powell be the starting running back if needed?  The better he does the more favorable the online football odds will be for the Jets.  He ran for 437 yards last year and had a 4 yard per carry average.  He has looked good in #JetsCamp so far, the practice reports have been encouraging.  In the green and white scrimmage he was impressive.
–Bilal Powell was quietly the offensive star of the game, showing good vision, power, and wiggle to pick up yards. He reminded me a lot of Joe Morris in the way that he would get under tacklers and drive through them to eke out an extra couple of yards.
Powell was asked if he had could be the # 1 starter.  He responded:
I just want to come out and work hard every day. We'll see how everything rolls out from there. It's out of my control. My thing is just to come in and put good things on film and allow the coaches to see what the roster or the depth chart is.
He was also asked about why he had success today and he praised his offensive line and offensive coordinator Marty Morhinweg. He is saying the right things and has been doing the right things on the field. If Chris Ivory is healthy, the Jets will have a nice 1-2 punch at RB. If Ivory isn't healthy we will find out if Powell is ready to carry the load by himself.
Videos
NY Jets Phase 3 OTAs, Expectations and a Minor Calf Tweak with Greg Renoff