Home Slider NY Jets Training Camp
Green And White Notes: Continued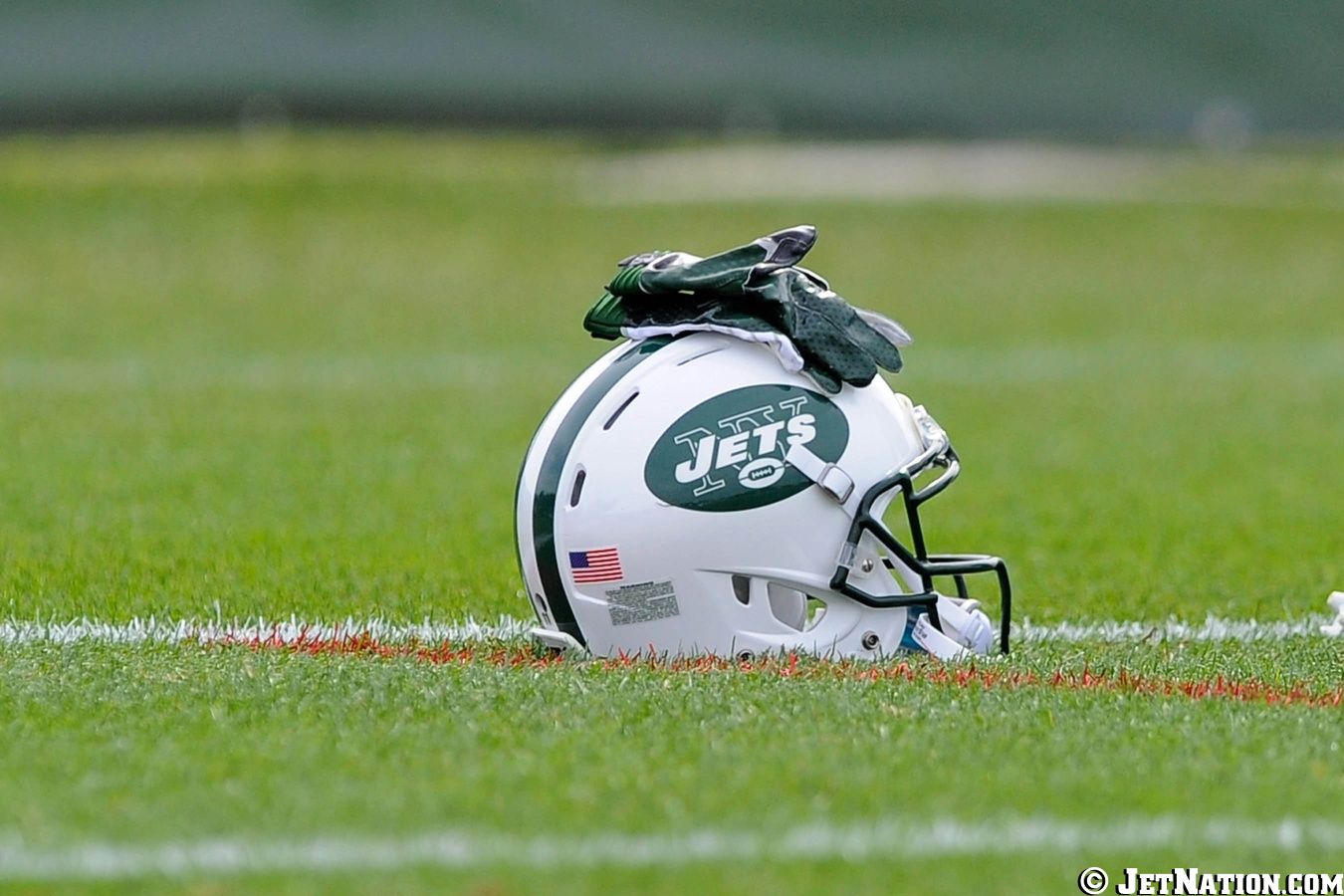 As we mentioned in this post, Tom Shane was at the Green and White Scrimmage.  He provided additional thoughts on what he saw, which appear below:
—Greg McElroy has impressive poise and confidence in his throws. He was really the only quarterback out there that looked like he had a pre-snap plan of where he could throw the ball. His two long TDs were great, arcing throws that he got rid of quickly and without hesitation. McElroy looks bigger this year, thicker, but his throws still float a la post-surgery Pennington's. If the guy had an extra 5-8 MPH on his fastball, he'd be Drew Brees. He'll easily beat out the bigger-armed Matt Simms, who plays like he's never seen the playbook.
–Look out, Joe McKnight. Chad Spann is a short, stocky guy in the Bilal Powell mode and, like Powell, showed a lot of vision and toughness on his carries. While obviously not as fast or quick as McKnight, Spann ran very hard on the interior and broke a bunch of tackles on his way to some nice gains.
–Here's a quick rundown of the WR group (with the caveat that they didn't get too much action because of the defensive pressure):
1. Stephen Hill–Hill looks like he's worked hard on his lateral agility and overall toughness. He's still raw and looks awkward at times, but when he gets his shoulders turned upfield, no one could stay with him. It's going to be a process with Hill–he still looks lost trying to figure out where to run (especially on underneath patterns through zones)–but if he's allowed to play the vertical game, look out.
2. Clyde Gates–Gates looks like he belongs this year. He can really move, and he ran quick, decisive patterns that beat Dee Milliner and Kyle Wilson pretty handily. If the Jets can get anything out of the QB position, Gates could put up 50 catches easily, especially if Santonio Holmes' injury keeps him out for awhile.
3. Santonio Holmes— Speaking of Holmes, he looked extremely spry on the field before the game, running in place and playing catch with one of the assistant coaches. He definitely didn't look like a guy that's going to miss the season.
4. Ryan Spadola and Vidal Hazelton–I grouped these two together because they're similar players. Both a tall, long-striding players who are similarly physical when fighting for the ball. On Spadola's 48-yard TD, he ran a streak down the left sideline and bodied up Eric Crocker to catch the jump ball. Hazelton, similarly, uses his body to post up for grabs, not unlike Braylon Edwards. These two will likely be competing for the last roster spot (assuming Holmes returns).
5. Braylon Edwards— Edwards definitely looks leaner, but at no point did he look like he had any interest in competing in this game. I'm not sure he ran more than 10 yards on any play he was in on.
6. Jeremy Kerley— Kerley looks ready to go, and should get plenty of opportunities. It's interesting to note that, unlike with Schottenheimer, the slot receivers in Mornhinweg's system get downfield for plays as opposed to only running short, underneath routes. Kerley had a chance to make a big (30+) yard catch on a Geno Smith toss, but he mis-timed his jump and dropped it at the three yard line. Giving Kerley opportunities to get deep against nickelbacks should be exciting to watch.
7. Zach Rogers— I didn't notice him at WR, but it's interesting to note that he was the only person catching punts for the Jets. He may already have won that job.
–The TE position is going to be a problem if Kellen Winslow can't play. Jeff Cumberland looks like a wide receiver, Konrad Reulen is roster-filler, and Hayden Smith doesn't have the athleticism to run with NFL linebackers and DBs. Idzik should consider bringing in Kevin Boss, if only to have a legitimate two-way option at the position in the event that Winslow misses time.
—Robert Malone has a monstrous leg. That is all.
–If you're going to complete passes against this Jets defense, you're going to do it down the middle of the field. Demario Davis brings added quickness, and David Harris looks more athletic than he has in two years, but neither of them move well enough to close up zones effectively, and the Jet QBs went back to that well several times during the game for completions. Adding to that issue is the lack of speed at safety. Dawan Landry and Antonio Allen are going to be physical and they both look to be excellent blitzers, but neither of them display much quickness or range. When Ryan Spadola and Vidal Hazelton are taking the lid off of your defense, you've got a safety problem.
–As always, it's great to watch Antonio Cromartie toy with whatever receiver he's covering. The guy runs and changes direction with such ease that it doesn't look like he's trying all that hard to stay with his man. On the play after Vidal Hazelton caught a long TD pass from McElroy down the right sideline, Sanchez thought he'd go deep to Hazelton down the left sideline. Only this time, Cro was in coverage on Hazelton. Cromartie was stride-for-stride with Hazelton until the ball was in the air, then dropped it into another gear, separated, and caught the Sanchez bomb over his shoulder like he was the intended receiver, making Hazelton look like he was running in sand.
–The depth on the OL is awful. Caleb Schlauderaff botched a shotgun snap, and was getting handled before that. Oday Aboushi was driven back several times and needs to put weight on. And Vlad Ducasse. Help is needed here.
You can follow Tom Shane on Twitter for more insight.
Videos
New York Jets OTA Presser Takeaways, Aaron Rodgers' Impact and Summer Delusion