"Out for the Season" Words Coaches To Often Hear: The NFL Should Consider Changes To Offseason Workouts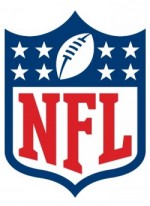 With all 32 teams in full swing at training camp, it seems the injury bug has plagued just about every team.  These injuries aren't all small, temporary day-to-day injuries but season ending injuries.  This year more than any other I could think of, the amount of ACL tears, and leg injuries in general has skyrocketed to a disturbing level.
Players with torn ACLs already from training camp include: Bryan Bulaga (Packers), Aurelius Benn (Eagles), Jeremy Maclin (Eagles), Denario Alexander (Chargers), Vidal Hazelton (Jets), Aaron Berry (Jets) Chris Culliver (49ers), Joe Morgan (Saints), Victor Butler (Cowboys), Dan Koppen (Broncos). 
I may have forgotten a few but in the two weeks since most training camps started that is TEN players with torn ACL's prior to the first preseason game for most teams.  Other injuries include Baltimore TE Dennis Pitta (Hip Disclocation), Chicago CB Kelvin Hayden (Torn Hamstring), Saints DE Kenyon Coleman (Torn Pectoral Muscle) and Buccaneers PK Connor Barth (Torn Achille's Tendon).  It is alarming to say the least that these devastating injuries are occurring.  The average professional career of most NFL players is only three years and injuries like these can cause some of these players their livelihood for their career.
The NFL has moved the NFL Draft back about a month starting next year, but that doesn't mean that OTAs (Organized Team Activities) and mandatory mini-camp will be pushed back as well.  I have a proposal for the NFL and NFLPA to potentially help cut down on these horrific, career-changing injuries during the offseason:
Push OTA's back from early June to late June.
Push mandatory mini-camp back to mid July and have it for an entire week (2 days with helmets only, 3 days with shoulder pads and helmets).  Football is a violent, collision sport and some collision is necessary in mini-camp, even if it's light thud and tackling form drills.  This will allow the players to get a bit of contact in, and gradually get them used to live blocking, and hitting.
Start training camp August 1st and eliminate one preseason game(from 4 games to 3).  Maybe add in a controlled practice scrimmage for teams in locations somewhat near each other.  Training camp should start the same way mini-camp did;  2 days of helmets, 3 days shoulder pads and helmets, and then full pads after that.  It is an elementary philosophy, but with the effort NFL players put into practice, it should be a consideration.  After every third day of full equipment coaches should have the choice of upper body pads or lower body pads ONLY for the fourth day.
In the regular season, the NFL Collective Bargaining Agreement (CBA), only allows for FOURTEEN padded practices per 17-week season.  Eleven of these practices must be held once a week for the first eleven weeks of the season, and then three more in the next six weeks.  Padded practices are defined in the CBA as: "a practice in which players are required to wear helmets and shoulder pads, in addition to any other equipment required by the Club, subject to the exceptions set forth in Article 23, Section 6(b). (pg. 143)." 
The padded practices while using only lower body pads (knee pads, thigh pads, hip pads) should be utilized more often to prevent bumping knees, and unnatural bending and collapsing of the legs.  Most coaches will use their one day a week padded practice to wear upper body pads, which is fine, but would it really be a hassle to make players wear their lowers?  I don't think so.  In addition, players will be mandated by the NFL to wear lower body pads in games starting this season, so why not wear them in practice as well, even if they're not wearing shoulder pads.  Will wearing pads stop injuries from occurring?  No.  Will it help in keeping the players from getting caught in a compromised position?  More often than not.
Obviously, this proposal wouldn't be able to be negotiated until the next CBA, but it's something to think about.  It decreases the off time the players have in the offseason, but after this offseason of Aaron Hernandez, and others, would it be such a bad thing?
This proposal would also help coaches keep track of their players more closely in the offseason to make sure that they are keeping up with their own training.  Another question raised would be: Are the lack of two-a-days what is causing players to put a little more effort into their one practice per day and thus maybe being overaggressive?  That may be the case for some but most players will tell you that when they're out of the practice field, they're going to give 110% of their effort.  However, if two-a-days were still allowed, would players hold back a bit of that excess built up energy knowing they have another practice?  All questions that wouldn't be easy to answer.
My proposal is based on what I feel should be done by the NFL to get guys hitting in mini-camp and decreasing the off time of the players in order to ensure that they are staying active and getting football-related work in for 10 months of the year.  Players can weight lift three times a day, run sprints twice a day, or run hills all they want, but if they're not doing football relevant activities, the chances of a football injury can occur when they get to training camp.
I hope that we don't have to see any more of these season ending injuries in the NFL and I hope the NFL and the player's association have realized the issues and are currently working on a plan of some sort to ensure player's safety.  The NFL is doing more than enough of that in game situations, and they should continue to look at this for practices as well.
Videos
Aaron Rodgers Injury Fallout & Jets/Bills Recap