Rex On The Win Over The Giants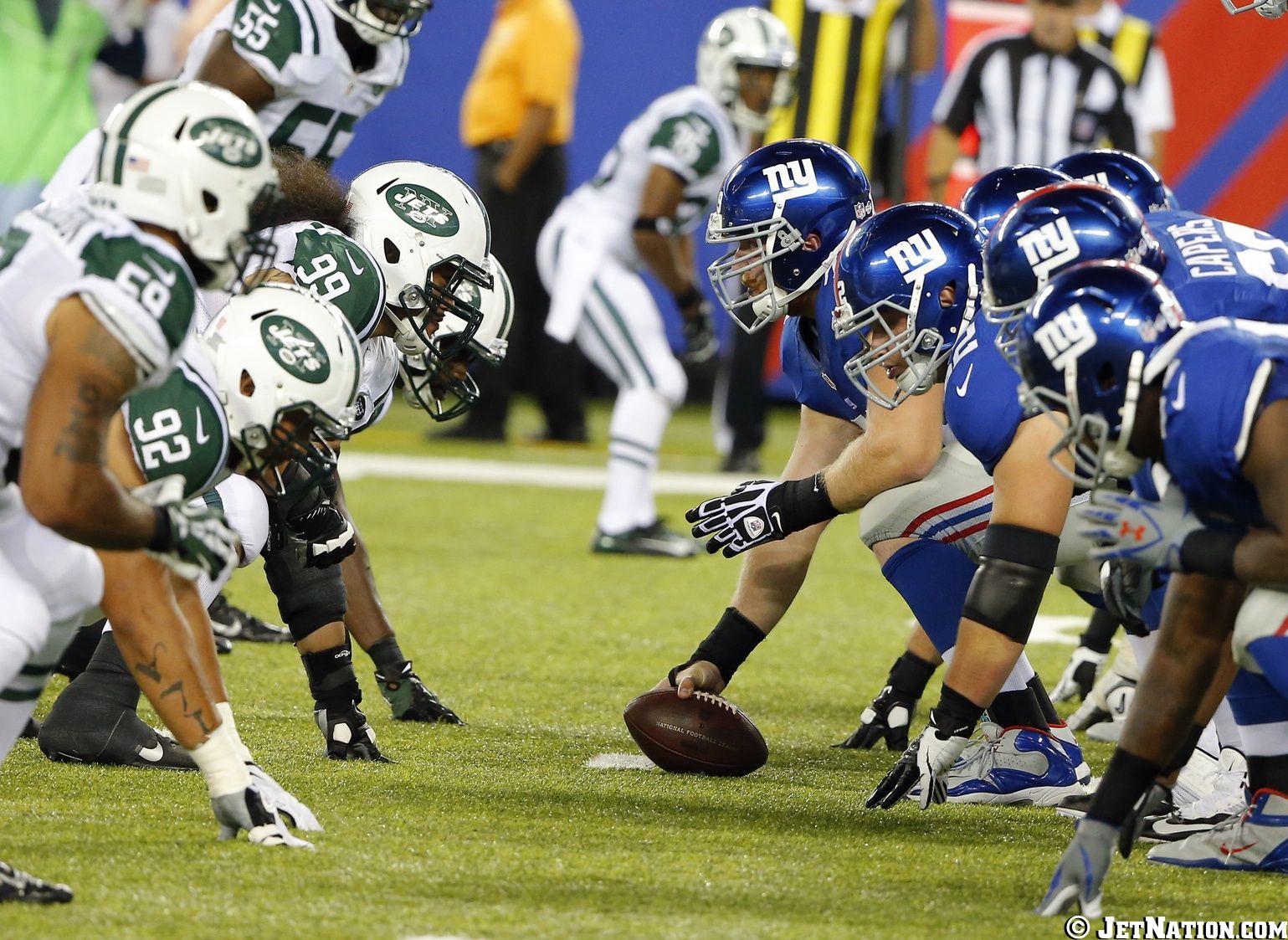 The Jets won the Metlife bowl with an overtime victory over the Giants on Saturday night.  The win came with a price as the Jets suffered injuries to Mark Sanchez, Stephen Hill and Vladimir Ducasse.  We will have updates on those injured players as more details are released.  For now here are Rex Ryan's thoughts on the victory.
To pull out a win in a situation where you turn the ball over five times, had two fumbles, three picks, had a safety against us, had a missed field goal with an asterisk, (it) looked like it could have been two misses there, and gave up an 84-yard run to start the game, I don't know if you can ever win a game that way. I don't care if it's preseason or what. We have a thing, "One team, one fight," and that's what it took. There's no question about it. And I'll take it. I don't care. I'm not apologizing for it. We'll take the win.
Rex did admit that the Jets have to correct a lot of things.  But he was happy that some players stepped up.
I think there were some guys that really stepped up. Obviously, Ryan (Spadola), Spicoli as we call him, he stepped up, had a big day. I love the way the defense responded. I've been on some record-setting rushing defenses in my career. I've been blessed that way. I never thought I'd be one in futility, but that opening run of 84 yards, that was a little embarrassing to say the least. After that fact, I thought the defense really buckled down. And the way the defense in particular responded after the turnovers is exactly what we stressed from day one, that they're not in there until there in there.
Videos
NY Jets Phase 3 OTAs, Expectations and a Minor Calf Tweak with Greg Renoff