Home Slider NY Jets Training Camp
Jets Release Joe McKnight and 14 Others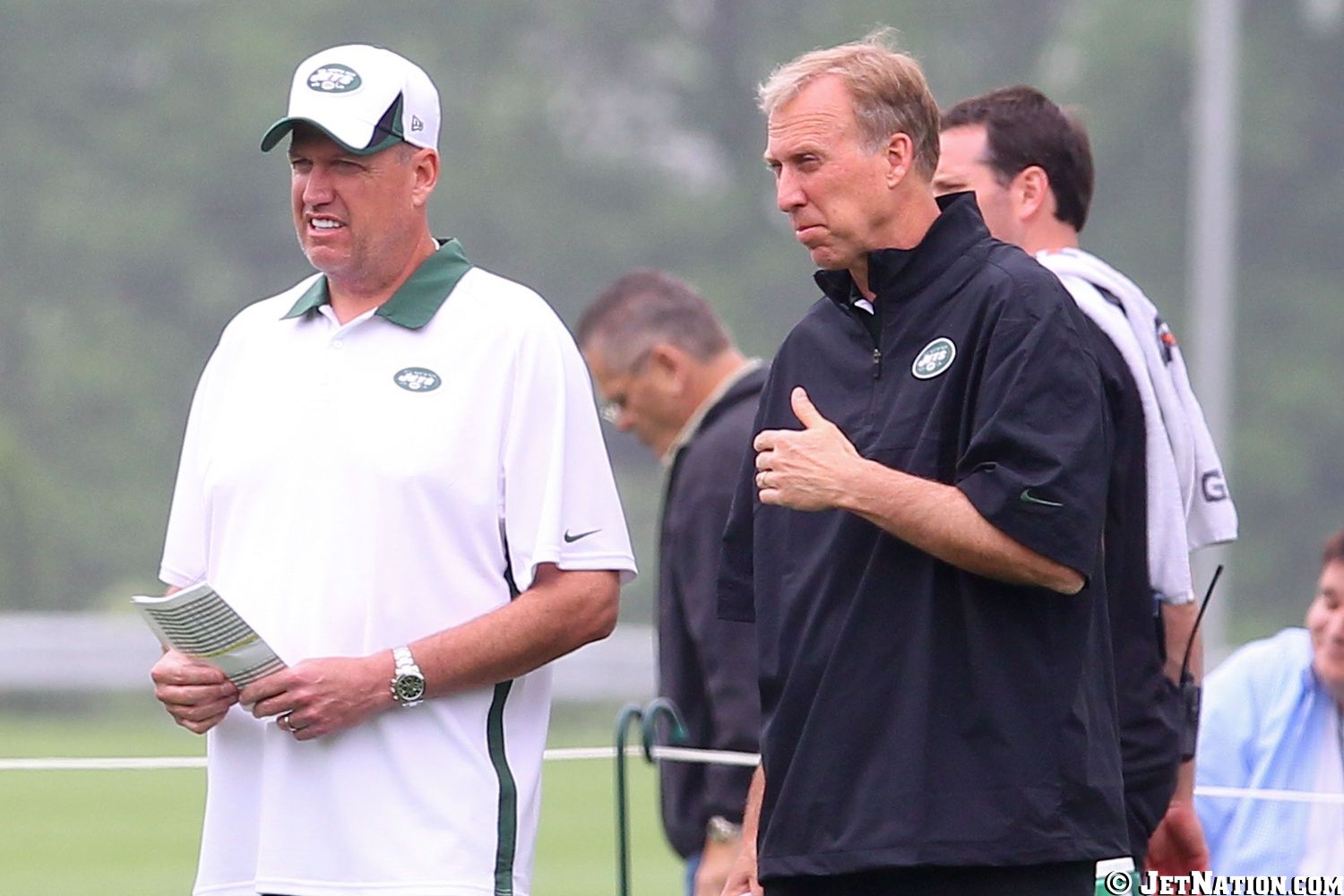 New York Jets have made some moves with the NFL's deadline to trim the active roster to 75 approaching this Tuesday by releasing 14 players:
Running Back: Joe McKnight, Chad Spann
Offensive Line: Trey Gilleo, Stephen Peterman
Wide Receiver: Joe Collins, Marcus Rucker, K.J. Stroud, Rahsaan Vaughn
Linebacker: Sean Progar-Jackson
Defensive Back: Donnie Fletcher, Bret Lockett
Punter: Ryan Quigley
Long Snapper: Patrick Scales
The release of running back Joe McKnight and offensive lineman Stephen Peterman come as the biggest surprises of those let go.
McKnight the fourth rounder out of USC drafted in 2010 is best remembered for his struggles through training camp during his rookie season. Never having fully lived up to his potential as a running back McKnight was better known for his abilities as a kick returner. He had been having difficulty staying on the field during this year's camp battling injuries including headaches.  McKnight's release could be a sign that RB Mike Goodson, who has yet to report to training camp, might be close to making his return.
An offseason free agent signing eight year veteran lineman Peterman had been running with the first team offense early in training camp but had fallen down the depth chart as of late. With Vladimir Ducasse and rookie Brian Winters playing with the first team in last Saturdays preseason game Peterman seemed to become expendable.
Videos
JetNation
4.6K
Subscribe
Broken Brains; Critics of Jets Quarterback Aaron Rodgers Begin Stirring up Conspiracy Theories