Home Slider NY Jets Training Camp Transactions
Jets Sign A QB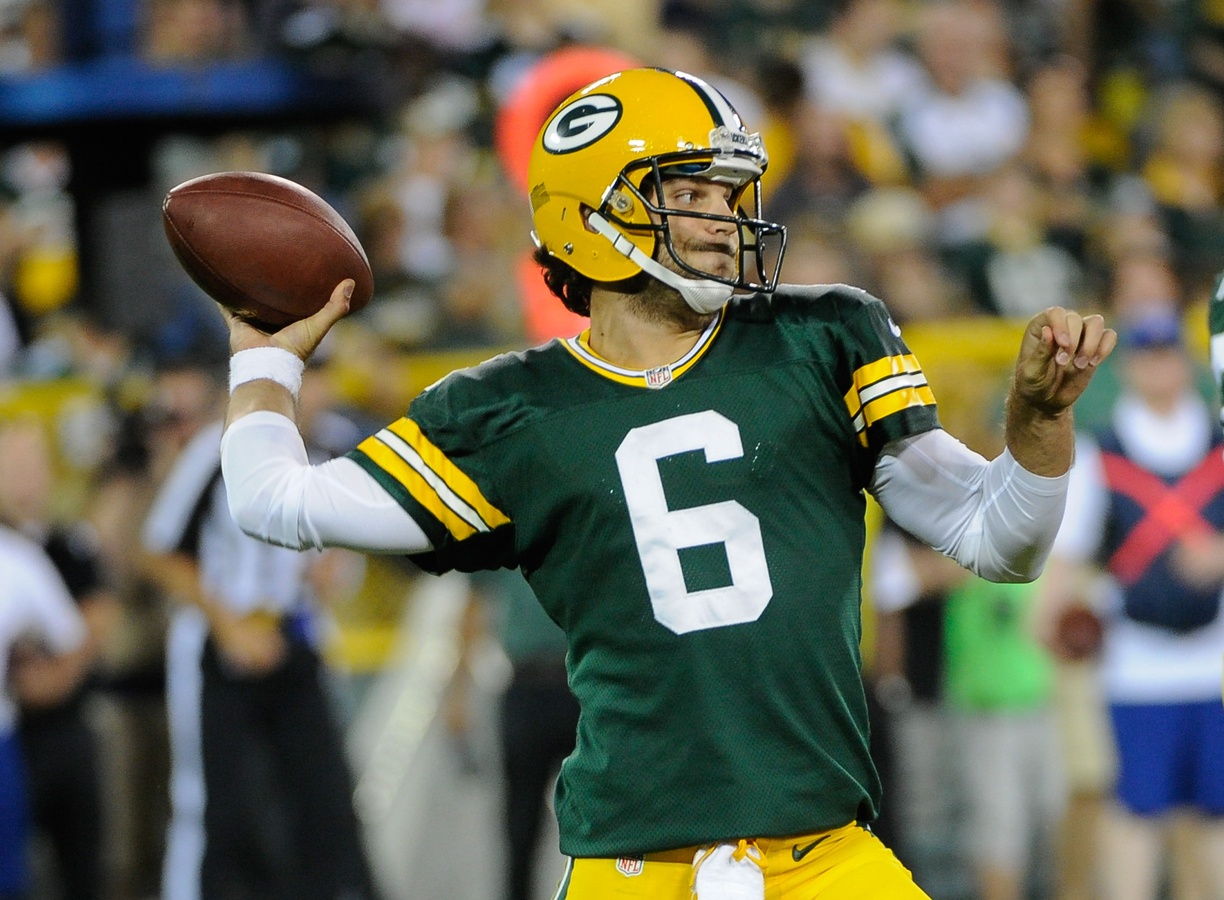 The New York Jets have signed QB Graham Harrell according to Fox Sports.
Harrell, 28, had spent the past three seasons with the Packers and served as Aaron Rodgers' backup in 2012. Harrell was released Sunday after Vince Young emerged as the front-runner to serve as Green Bay's new second-stringer.
Why would the Jets bring in another QB so close to the beginning of the season? There are two theories right now:
1. Insurance in case the injury to Mark Sanchez sidelines him for an extended period of time
2. Greg McElroy's injury is worse than reported and they need someone to split time with Matt Simms vs the Eagles on Thursday
I have a feeling McElroy is not healthy enough to play much Thursday night and that led to Harrell signing.

— Brian Costello (@BrianCoz) August 28, 2013
If Harrell was brought in to play on Thursday he might not be in town for long. Final roster cuts are due on August 31st.
Having spent his entire NFL career in Green Bay's West Coast-style offense, Harrell could be a nice fit in a scheme with similar concepts run by Jets coordinator Marty Mornhinweg. A standout college quarterback at Texas Tech, Harrell saw limited action in his time with Green Bay. All four of his career passing attempts came in backup duty last season in four games spelling Rodgers.
Jets fans are discussing this move in our New York Jets forum.
Videos
New York Jets OTA Presser Takeaways, Aaron Rodgers' Impact and Summer Delusion