Final Jets Roster Cuts Revealed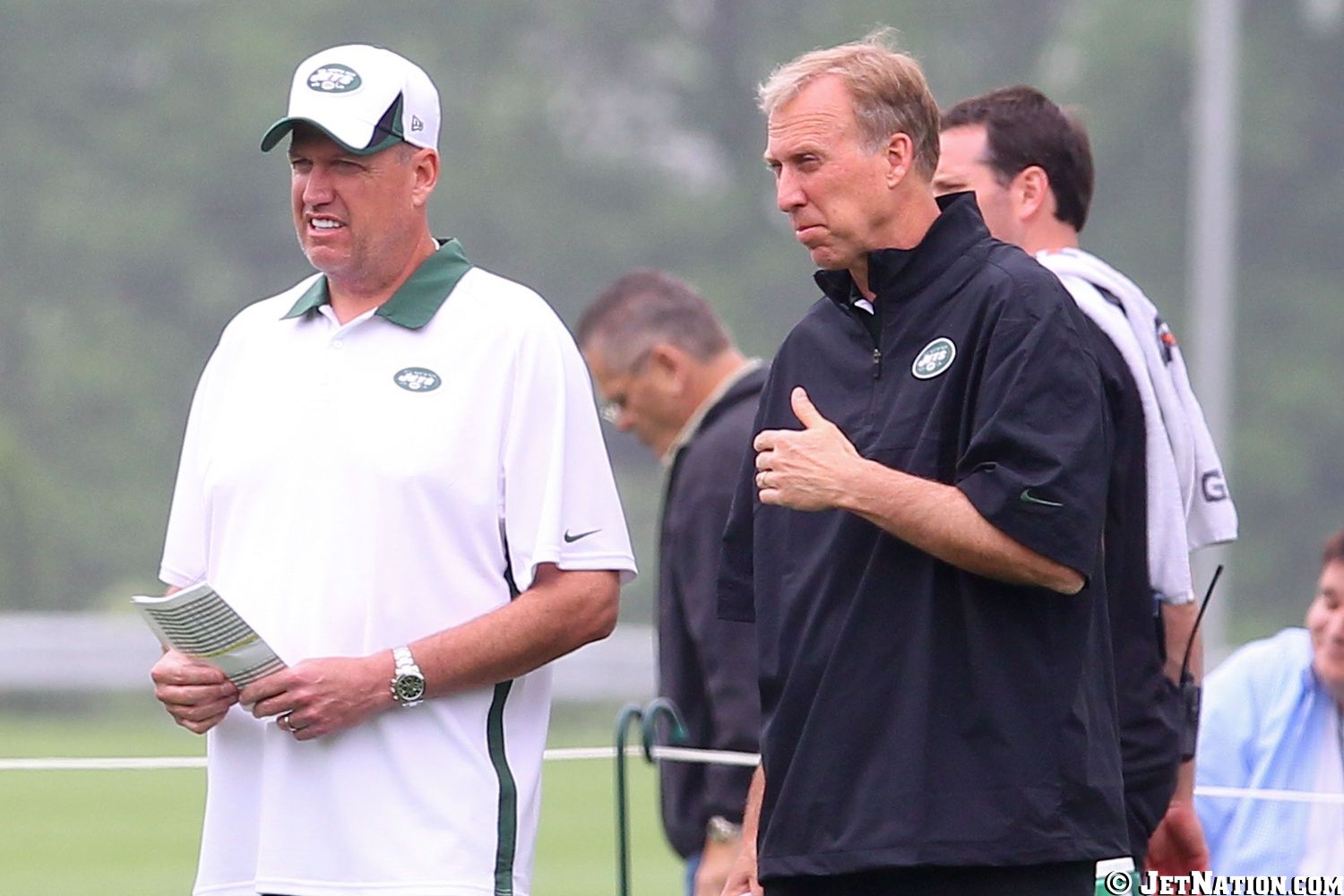 The NY Jets had the same responsibility as all other 31 teams had today, to cut their roster down to a 53 man roster by 6pm eastern time on Saturday. After much anticipation by Jets Nation, the Jets released their list of players that were released from the roster:
August 31, 2013 – The New York Jets reduced their roster to 53 players. The transactions appear below.
Released:
Royce Adams (DB/6-0/190/Purdue/Cleveland, OH)
Junior Aumavae (DT/6-2/310/Minnesota State/Palmer, AK)
Michael Campbell (WR/6-2/205/Temple/Edison, NJ)
Dan Carpenter (K/6-2/228/Montana/Helena, MN)
Lanier Coleman (DT/6-4/322/Louisiana-Lafayette/New Orleans, LA)
Erik Cook (C/6-6/308/New Mexico/Albuquerque, NM)
Troy Davis (LB/6-2/251/Central Florida/Queens, NY)
JoJo Dickson (LB/6-1/245/Idaho/Wailuku, HI)
Mike Edwards (CB/5-10/186/Hawaii/Cleveland, OH)
Tevita Finau (DT/6-5/288/Utah/Lahaina, HI)
Antonio Garay (DT/6-4/320/Boston College/Rahway, NJ)
Mohamed Massaquoi (WR/6-2/207/Georgia/Charlotte, NC)
Mossis Madu (RB/6-0/197/Oklahoma/Norman, OK)
Rontez Miles (S/6-0/203/California, PA/Braddock, PA)
Ben Obomanu (WR/6-1/204/Auburn/Selma, AL)
Chris Pantale (TE/6-5/254/Boston College/Wayne, NJ)
Zach Rogers (WR/6-0/172/Tennessee/Nashville, TN)
Jacquies Smith (LB/6-2/260/Missouri/Dallas, TX)
Jason Smith (T/6-5/305/Baylor/Dallas, TX)
J.B. Shugarts (T/6-6/299/Ohio State/Klein, TX)
Released with an Injury:
Greg McElroy (QB/6-2/225/Alabama/Southlake, TX)
NOTE: Running back Mike Goodson is on the Reserve/Suspended list and does not count against the 53-man active roster.
Jets have made 22 transactions to reduce their active roster to 53 players to meet NFL deadline. http://t.co/N9vFVE0OGU

— New York Jets (@nyjets) September 1, 2013
The New York Jets may make more moves in the following days that may mix up the 53 man line up.  Be sure to check our New York Jets message board for further updates.
Videos
NY Jets Phase 3 OTAs, Expectations and a Minor Calf Tweak with Greg Renoff