Featured Editorials Home Slider
Monday Morning Thoughts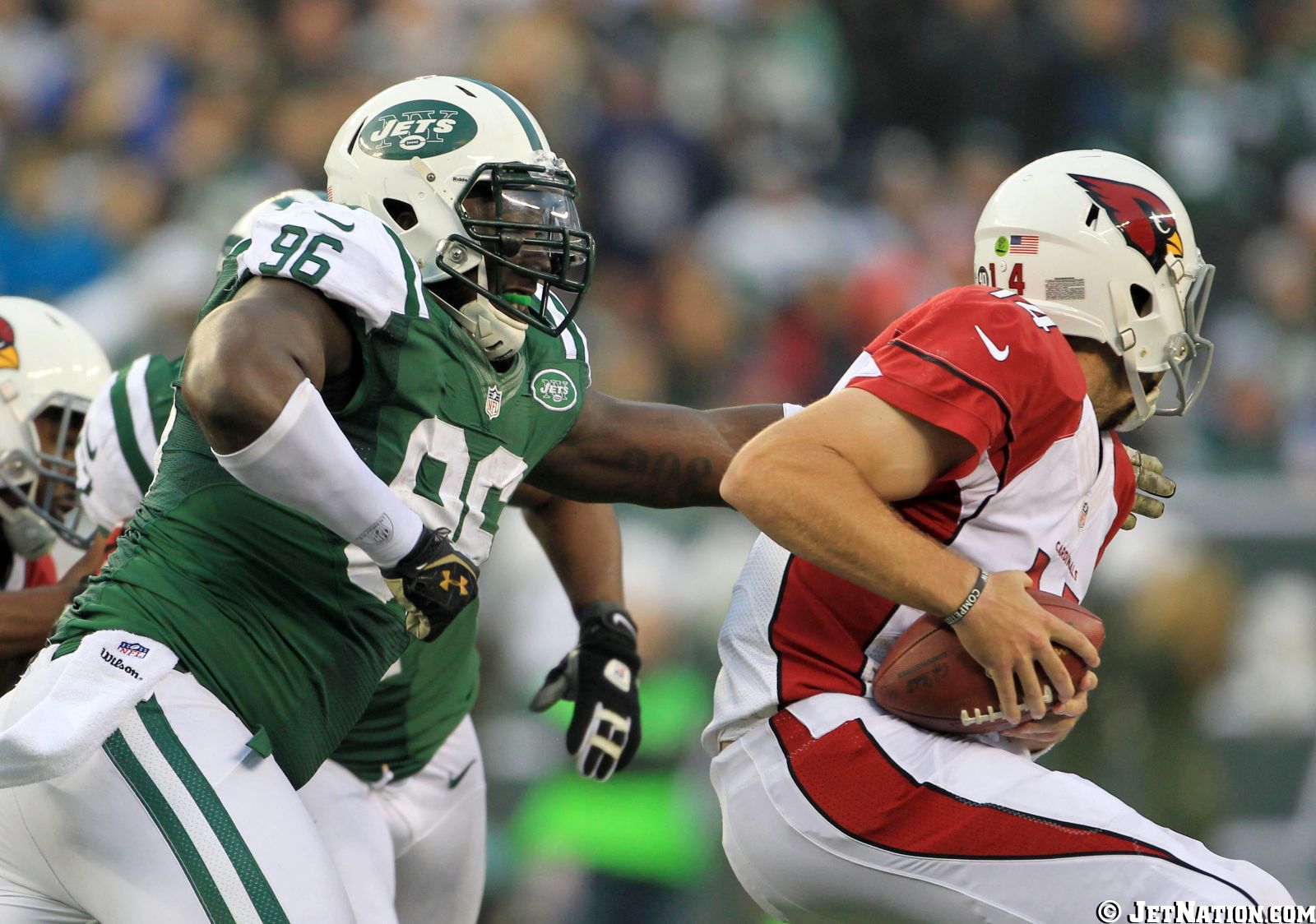 This will be my weekly spot for JetNation this season.  I don't want to call it a "Monday Morning Quarterback" editorial because it won't be a total critique of the game, but rather an evaluation of all phases of the Jets game every week.
OFFENSE
Game Ball: Geno Smith- 24/38 256 yards 1 TD, 1 INT.  6 carries for 47 yards
The offense had spurts where it looked like a well-oiled machine, and times where fans could question if Tony Sparano was back as Offensive Coordinator.  Maybe that's too much of a stretch, but Rex's infatuation with "WildCat" formation has got to stop.  Geno Smith completed his first pass of the game to Jeremy Kerley for a big gain, and then the next two plays were WildCat plays from Powell and Kerley, neither of which had success.  A rookie quarterback needs to get a feel for the flow of the game and taking him in and out on these plays will only hinder that flow.
Geno Smith threw the interception on his check down when he threw over Chris Ivory's head.  That was solely on Geno, overthrowing a check down which cannot happen in the future.  The defense made a big play by intercepting a pass, giving the ball back to Geno and he responded by throwing his first career touchdown pass to Kellen Winslow on a very well run route.
After the interception and strip sack, which happened because the rookie needs to learn the NFL quarterback internal clock, Geno played very well, going 12/20 in the second half.  With 38 seconds left in the game, down by two points and no timeouts, Geno hit TE Kellen Winslow for 25 yards.  Without panicking, Smith spiked the ball to stop the clock.  The next play the pocket collapsed, Smith rolled out and decided to run it for a 10 yard gain.  He got hit late out of bounds by LB Lavonte David which put the Jets in field goal range for the win.  In two plays, the offense (and a little help from the penalty) got into field goal position for Nick Folk.   As a whole, Geno ran the ball when he needed to and made some really nice throws, but it was evident that he still has a lot to learn.
The Jets running backs were non-existent against the Buccaneers, running for only 44 yards combined (Bilal Powell and Chris Ivory) on 22 carries.  Geno Smith had 47 yards on only 6 carries.  If the Jets are going to have any success on offense this year, they cannot have their quarterback leading them in rushing yards.  In the West Coast Offense, there isn't much emphasis on the running game, but when you do run, you get big chunks of yards.  This didn't happen today. The offensive line play was one of the reasons the run game never got going.   The offensive line was poor in pass blocking, as well.  D'Brickashaw Ferguson had a rough day trying to contain Gerald McCoy and company.  They need to be able to protect this young quarterback because he needs time to get through his reads.  As the season goes on, he will need less time to make decisions, but you can bet that teams are going to pin their ears back and come for Geno.
"When will the Jets ever close out a game on the offensive side of the ball by getting that one big first down to ice the game?"  How many times over the years, as fans, have we said this?  The playcall on 3rd down was questionable.  Why roll Smith out to the short side of the field where the defense had outnumbered the Jets receivers?  That play had disaster written all over it, thankfully Smith rushed for a few yards and then the Jets had to punt.  Mornhinweg should have confidence in his quarterback to make a smart decision and make a throw to put the Jets in position to move the chains and take a knee to win the game.
Defense
Game Ball: Demario Davis: 8 tackles
The defense overall played a pretty solid game.  The front 7 looked really good and showed that they can get pressure on the quarterback.  The Jets had 5 sacks today, three by defensive linemen.  The secondary looked shaky all day.  Vincent Jackson caught 7 balls for 154 yards, including one for 39 yards to set up, what would've been, the game winning field goal for the Tampa Bay Buccaneers.  It's going to be a process and there will be a learning curve for the young secondary, but they're going to have to figure it out before Thursday against Tom Brady and his Patriots offense.
Demario Davis was the hero of the day.  He showed his fire and leadership prior to the game getting the team pumped up.  After the game, Davis was the star.  He made a game-saving tackle on Jackson's long gain that ultimately led to a field goal, but would've been a touchdown if he didn't make the play.  Bart Scott didn't have the speed to be able to catch a guy like Jackson, but Davis ran in pursuit and tackled him from behind.  Dawan Landry made a brutal mistake by over runnng Jackson and missing the tackle which allowed the Bucs to get into field goal range.  He had a total of 8 tackles on the game, which led the Jets overall.
Rookies Dee Milliner and Sheldon Richardson were polar opposites in their first NFL game.  Milliner struggled, as expected for a rookie corner, but Richardson was all over the field.  He plays with a lot of passion, not to mention hes an all around solid defensive tackle.  He recorded his first sack of his career.  His first step off the line is something that is going to give opposing offensive line fits all year.  He finished the game with 7 tackles.  Milliner has a lot to learn.  Leverage is very important when playing corner in a Rex Ryan defense and he has to learn to gain leverage rather than allow the receiver to get into a position to make a play.
Special Teams
Game Ball: Nick Folk 3/3 FGs, 48 yard FG to win game
Special teams was solid all day.  Nick Folk hit the game-winning field goal after Geno Smith scrambled for 10 yard gain and was hit out of bounds late by All-Pro LB Lavonte David.  He put the 48 yard field goal right inside the right upright with 7 seconds left to give the Jets the lead for good.
Robert Malone struggled early punting, but had a good day overall.  The Jets would've liked for him to pin the Bucs deep in their own end late in the fourth quarter, but he crushed his punt and kicked it well into the end zone.
Jeremy Kerley and Kyle Wilson returned punts, and as expected, called for a fair catch almost every time.  The Jets need to find a new returner because neither of these guys are the answer.
Overall, the Jets won and Geno Smith played well enough to give his team a chance to win.  Kellen Winslow had a terrific game, and it was nice to see Santonio Holmes back on the field.  The defensive line will be this teams strongest asset this season and it'll be fun to watch this group grow and create havoc for opposing offenses.  The pass coverage is a work in progress and it's going to need to progress before the Jets next game.
The Jets have a quick turnaround when they play at the New England Patriots Thursday night at 8:30PM.
Videos
Was Boomer Right to Blast Becton? Former Jets QB Sounds off Against Jets Tackle.