Fantasy Football Featured Editorials Home Slider
Fantasy Football: Hot Not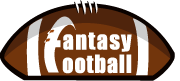 Welcome to the 1st waiver wire/who is hot and who is not column of the year.  I thank everyone for reading and hopefully this will assist your team on the way to the playoffs.  We will cover some middle of the road players on who is hot as well as who is not on a weekly basis.  As you saw in the 1st week of the season, passing has officially dominated the fantasy world.  There was a record number of TD passes, TD yards and 300 yards passers while only 2 running backs went over 100 yards and one of them (Vereen) is now out for a few weeks.  The WR position is very top heavy with a minimal amount of guys available but you will see from my list some quality receivers should be out there in 10-12 team leagues.
Who Is Hot:
Quarterbacks-Other than the crazy Manning game, just about everybody should have gotten a quality game from your starting QB.
Wide Receivers-Most of all the top receivers had good to great games.
Julian Edelman-He is looking like the WR1 this week with the inevitable Amendola injury.
Brian Hartline-He continued to be a favorite target and better system fit than Mike Wallace.
Joique Bell-He got enough touches to be a relevant RB3/flex in many league.
Jared Cook/Julian Thomas-They looked like a men amongst boys but I would not expect this kind of production moving forward as team will scheme toward him with this film and make others beat them.
Desean Jackson– A mid round pick who while healthy will give WR2 production in the Eagles offense.
Kenny Stills-He looks locked in as the 3rd Saints receiver.
Who Is Not:
David Wilson– The Giants are trying out running backs and their coach was not thrilled with what his issues were last year, fumbling and pass protection.
Steven Ridley– It looks like he will have to get a 2nd chance but does not have a long rope with his fumbling history.
Mike Wallace-He had limited production and complained in the media after a win….bad news.
Zach Sudfold-He can be dropped as he is injured and barely saw the field.
Kendell Wright-Played less than 25 snaps and if he is at the end of your bench, make a waiver move.
Corderelle Patterson-He played 5 snaps on offense, in 1 year leagues replace him this week.
Roddy White-It now comes out that he will try and play with a high ankle sprain, start him a your own risk
 Average Size Leagues
Julian Edelman-He is now a WR1 for the Patriots.
Julian Thomas-If you have a middle of the road TE , he has a higher ceiling.
Joique Bell-If you have a roster of 16 or more, this is a great stash and bye week fill in.
Andre Roberts-He was a beast in the slot and looks like he will benefit with Palmer as Fitz will throughout the season.
Kellen Winslow-He looked to be on same page as Geno Smith and is worth a flyer as a TE2.
Doug Baldwin-It was him and not Golden Tate who was the WR1 for the week, I would not expect huge number but Wilson did look to him quite a bit.
Terelle Pryor-As good as his game was, he was still not a top 12 QB in fantasy world but if you want a backup with upside this is your guy.
Marlon Brown-Got most of his production when the Ravens fell behind but a great pickup for upcoming bye weeks or dynasty leagues.
Brian Hartline-He is out there is many leagues and you can do worse.
Bryce Brown-I am not sure McCoy will play the whole season; this is a guy to grab and stash.
Dallas Clark-He had many drops but is their only real pass catching option at tight end and ran up over 80 yards.
Good Luck this week!
Videos
NY Jets Phase 3 OTAs, Expectations and a Minor Calf Tweak with Greg Renoff