Featured Editorials Power Rankings
NFL Powers Rankings Week 2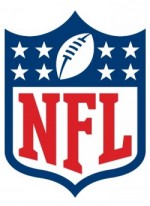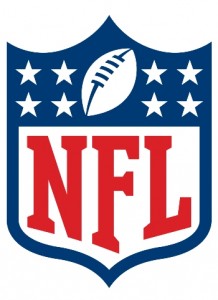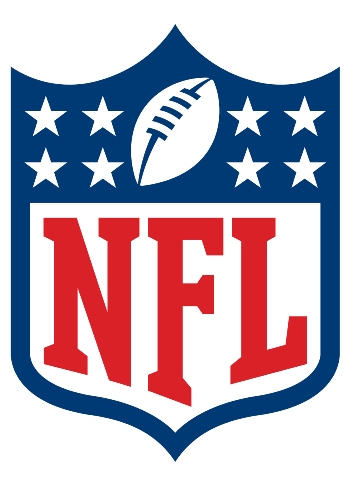 A wild Week 1 is in the books. Peyton Manning and the Broncos truly put on a show, the Jets started the season off 1-0, and it was the Giants, not the Cowboys, who turned the ball over six times. There were plenty of surprises from the Steelers, Titans, Bills, and Eagles which led to a wild fist week and a shake-up in the Power Rankings. Here they are headed into Week 2.
1. San Francisco 49ers, SAME: Colin Kaepernick must love playing the Packers. In two games against them, he's accumulated 675 passing yards, 203 rushing yards, and seven total touchdowns. With Kaepernick under center, the Niners look to be the best team in football.
2. Denver Broncos UP 2: Quarterback is the most important position in football, and like Kaepernick, Peyton Manning put on a show with seven touchdown passes. In a weak division and conference, the Broncos have to be the AFC favorites.
3. Green Bay Packers DOWN 1: On the road against the best team in football, Aaron Rodgers and the Packers still put up a valiant effort and almost won. They'll face easier defenses and they'll be there in the end.
4. Seattle Seahawks UP 1: It's not always pretty, but the Seahawks got the job done on the road against a tough Panthers' defense. This is a playoff team no doubt, but they'll need more out of Marshawn Lynch to compliment the stingy defense.
5. Atlanta Falcons DOWN 2: The Falcons started hot, but Rob Ryan revamped the Saints' defense and made them respectable. It was a tough game in the Super Dome, but Atlanta needs to step it up in a very difficult division.
6. New Orleans Saints UP 1: There was a little sloppiness by Drew Brees, but with the excess of targets and Sean Payton on the sidelines, this team is back. They could very well be a contender in the NFC.
7. New England Patriots DOWN 1: It may take a little time for Tom Brady to get used to his new receiving corps. He seemed out of sync, except for with Danny Amendola, but they stole one in Buffalo.
8. Houston Texans SAME: The Texans survived a scare in San Diego. The fact that their defense let Phillip Rivers run wild on them is a bad sign, but once Arian Foster gets the running game going, Houston will be dangerous.
9. Chicago Bears UP 3: Marc Trestman's new offense wasn't incredibly sharp against the Bengals, but late touchdowns by Matt Forte and Brandon Marshall were enough to get the job done.
10. Cincinnati Bengals SAME: The Andy Dalton to A. J. Green connection was as potent as ever, but Dalton also threw two picks. Giovani Bernard will have to take over the starting running back job from Benjarvus Green-Ellis very soon.
11. Baltimore Ravens DOWN 2: It's only been one week, but the Ravens' defense was absolutely spanked by Peyton Manning. Luckily for them, the rest of their division lost as well.
12. Dallas Cowboys UP 3: Dallas certainly has some things to work on, but six turnovers by Monte Kiffin's Tampa 2 defense as well as solid, all-around offensive play gave the Cowboys their first win over the Giants at AT&T Stadium.
13. New York Giants DOWN 2: Nevermind that Eli Manning's three interceptions put a damper on his 450 yards and four touchdowns, the Giants have zero answers at running back. Combine that with a poor defense and six turnovers, and it's  a miracle they only lost by 5.
14. Indianapolis Colts UP 3: Another game, another amazing comeback by Andrew Luck and the Colts. It is alarming, however, that they nearly let Terrelle Pryor and the Raiders beat them at home.
15. Miami Dolphins UP 4: With his top wide receiver and top running back virtually rendered useless against a tough defense on the road, Ryan Tannehill closed out the Browns in the fourth quarter. That defense won't always be playing Brandon Weeden, though.
16. Washington Redskins DOWN 3: The Redskins looked dazed and confused against Chip Kelly's new offense. The question is whether they were just caught off guard, or whether Robert Griffin III's knee is not alright.
17. Carolina Panthers DOWN 1: The Panthers naturally had a tough time against the Seahawks' stingy defense, but their own defense was a force as well. There's something about being unlucky and just not being able to win.
18. Detroit Lions UP 3: Lets not overreact to this Lions' win too much. Detroit left plenty of points on the field and was incredibly sloppy across the board against a pretty talent-stripped Vikings team. I can't see them beating a good team, they're not disciplined enough.
19. Philadelphia Eagles UP 6: Michael Vick, LeSean McCoy, and DeSean Jackson were on fire in Chip Kelly's new offense. If teams don't  figure out how to stop it quick, the Eagles could be a deadly surprise and morph into a contender.
20. St. Louis Rams SAME: It was clear that Sam Bradford enjoyed his new weapons, especially Jared Cook, but the upside of this team is still pretty limited.
21. Kansas City Chiefs UP 1: The Andy Reid-Alex Smith era began with a bang. The Chiefs brought constant pressure on defense and Smith did his thing on offense. Let's just remember it was against the Jaguars.
22. Pittsburgh Steelers DOWN 8: Wow. That game was just ugly. The Pittsburgh offense was pitiful, and with injuries to Maurkice Pouncey, LaRod Stephens-Howling, and Larry Foote, things may be getting a lot worse before they get better.
23. Tampa Bay Buccaneers DOWN 5: No one really thought that they could lose to the Jets, but a stupid penalty at the end of the game and incompetency by Josh Freeman doomed them. Doug Martin struggled as well.
24. Minnesota Vikings DOWN 1: After a 78-yard touchdown run by Adrian Peterson, many thought the concerns for the Vikings were overblown. Then they were outscored 34-17 in a game that Detroit practically tried to give them. Three picks for Christian Ponder is not a good sign.
25. Tennessee Titans UP 2: Taking advantage of a Steelers team that is ripping apart at the seams, the Titans made up for an early error to beat the Steelers in Pittsburgh. That isn't a very hard feat anymore, and I'm still not excited about this team.
26. Arizona Cardinals SAME: It appears the Cardinals are who we though they are: a decent team upgraded by Carson Palmer. Larry Fitzgerald must have been ecstatic.
27. Cleveland Browns DOWN 3: All this talk of Trent Richardson getting the ball and he only gets 13 carries? And Brandon Weeden throws three INT's? Thanks, Norv Turner, for reminding us that the Browns are the Browns.
28. New York Jets UP 2: There was a little magic and a little luck in the Jets' win, but the defense played very well. Geno Smith had a pretty optimistic debut, and there's a chance that this team isn't necessarily awful, just average. Also, have we seen the last of Mark Sanchez in a Jet uniform?
29. Buffalo Bills DOWN 1: Impressive is one way to describe E. J. Manuel's debut. He wasn't perfect, but threw a pair of beautiful scores on the road after coming off knee surgery and almost upset the mighty Patriots. C. J. Spiller needs to get going.
30. San Diego Chargers DOWN 1: Are we sure Norv Turner isn't still with the Chargers? A classic San Diego collapse ruined an otherwise impressive night for Rivers. Not too much to like here.
31. Oakland Raiders UP 1: The encouraging play by Terrelle Pryor has the Raiders out of the Power Rankings basement. It's still going to be a long season, but they can hang their hats on the fact that they put a scare in a playoff team from last year on the road.
32. Jacksonville Jaguars DOWN 1: Blaine Gabbert has got to go. The team couldn't muster a single point on offense against the Chiefs. It's time to tank for Jadaveon Clowney or Teddy Bridgewater.
Videos
New York Jets OTA Presser Takeaways, Aaron Rodgers' Impact and Summer Delusion